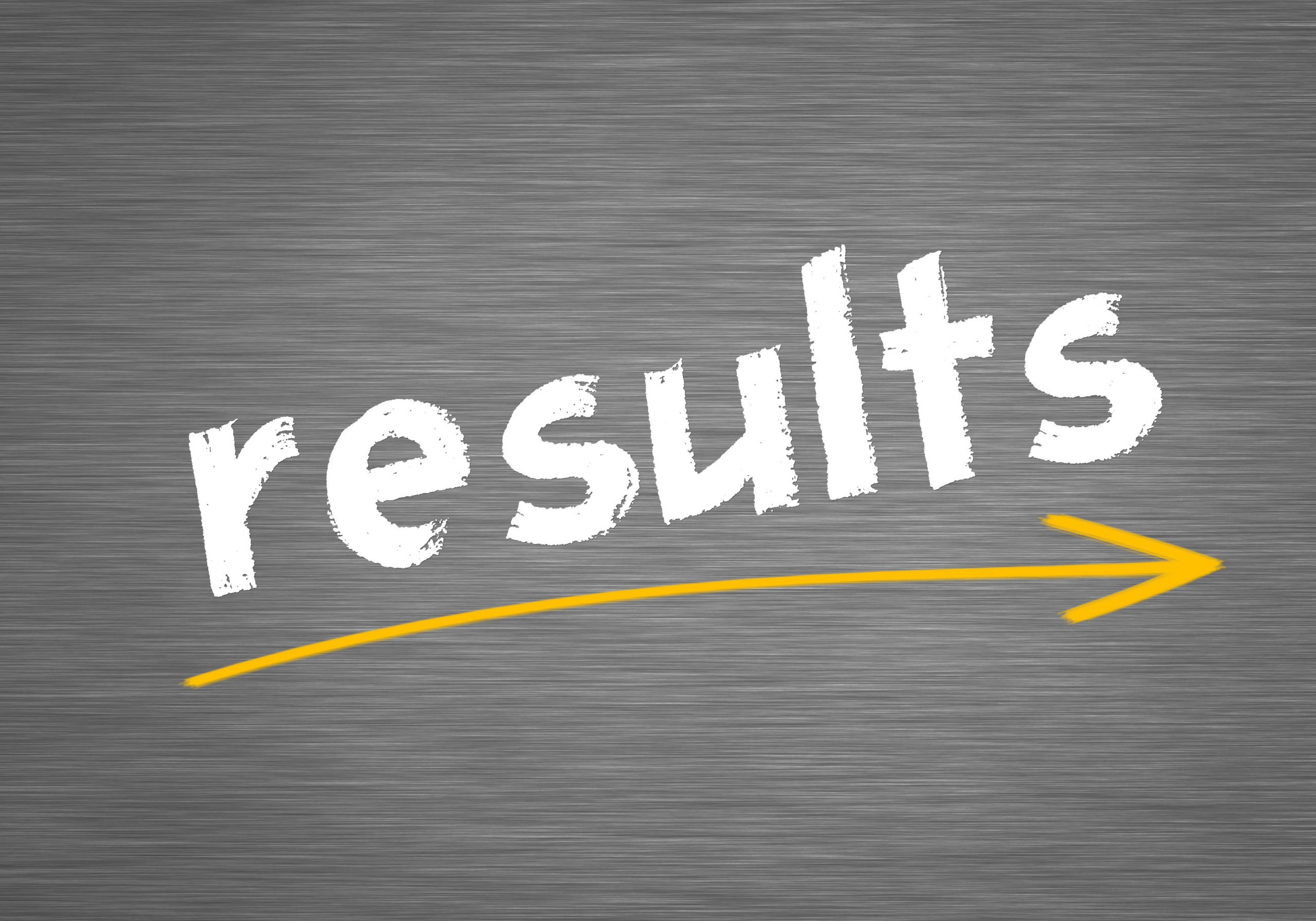 Overcast with the threat of rain greeted the runners/walker for this morning's SDA Conference 10k. The race started on Walkers Road (near Websters) and headed South turning left at the end to South Sound Road. Continuing to the end and turning left to Old Crewe Road and passing half-way (5k) which was marked by timing panels giving mid-way splits. At the end of Old Crewe Road turn left on to Linford Pierson By-Pass and continue to the end, turning right on Bobby Thompson Way and then left at the traffic Lights to Smith Road, which was followed until the finish line at SDA.
Walkers wearing red bibs set off just after 6am whilst it was still dark, with the runners (in green bibs) starting promptly at 6.30am. In the walk it was Keeble Knight who stormed off in front reaching the mid-point in 33:13. Lennox Dennis was next passed in 37:48 with Lyndon Nelson a minute behind in 38:54. The first lady to reach 5k was Icylin Kerr in 39:01. Ann Frater was next in 40:57 and closely followed by Patricia Blake just 5 seconds behind. These remained the positions at the finish line for top three male and female walkers.
In the running race it was Gregly Gayle that reach 5k in 18:31 and closely followed by Abraham Whittaker in 18:36. Wyatt Bodden was third runner through in 19:14. The first female was Maria Leonce in 28:01. Angeline Li-Liang next in 29:15then Caroline Reid in 32:39. The battle at the front was competitive and Gregley remained ahead winning in 37:19 with Abraham 9 seconds behind. Wyatt came home in third spot in 39:32. There was no change in the order of ladies which had Maria winning, Angeline second and Caroline third.
Meanwhile there were three shorter kiddies races. In Race 1 it was Shanaya Amador who was the quickest girl and Kylen McLean the fastest boy. Kiddies race 2 was between two girls with Zelecia Ewart winning ahead of Trianna Richards. Kiddies Race 3 had Reynaldo Godoy the winning boy with Martine McKenzie the first girl. Well done to the 20 youngsters who entered these races.
Thanks to Merle Answer-Watkins and her team of volunteers from SDA for organizing the annual run/walk.
Place
Bib
Name
Sex
Age Group
AG Rank
1st 5k Split
2nd 5k split
Time
Club
SDA Conference 10k Walkers
1.
96
Keeble Knight
m
Male 41-50
1
33:13,6
35:21,9
1:08:35.61
2.
75
Lennox Dennis
m
Male 51+
1
37:48,3
37:53,2
1:15:41.56
3.
930
Lyndon Nelson
m
Male 51+
2
38:54,8
37:25,2
1:16:20.11
4.
72
Jeffrey Gonzales
m
Male 41-50
2
39:25,9
39:45,8
1:19:11.88
5.
71
Icylin Kerr
w
Female 51+
1
39:01,0
41:54,2
1:20:55.27
6.
86
Donielo Moore
m
Male 51+
3
40:12,6
41:19,7
1:21:32.39
7.
91
Ann Frater
w
Female 41-50
1
40:57,9
42:39,9
1:23:37.96
8.
79
Patrica Blake
w
Female 41-50
2
41:02,2
42:40,8
1:23:43.10
9.
93
Romero Nasmyth
m
Male 51+
4
1:25:44.47
10.
76
Valerie King
w
Female 51+
2
42:46,3
43:52,8
1:26:39.16
11.
77
Fenslie Smith
m
Male 31-40
1
41:35,1
45:04,1
1:26:39.31
12.
89
tanya Jackson
w
Female 41-50
3
43:02,9
44:21,2
1:27:24.19
13.
932
Omar Marsh
m
Male 31-40
2
43:39,2
43:52,7
1:27:31.90
14.
80
Lizan Ebanks
w
Female 51+
3
43:49,0
45:03,9
1:28:53.02
15.
82
Sandra Valiente
w
Female 51+
4
44:31,8
44:49,6
1:29:21.53
16.
98
kem-ann Benjamin-Campbell
w
Female 41-50
4
47:10,1
43:51,8
1:31:02.03
17.
92
Doreen Hinds
w
Female 41-50
5
45:45,0
47:30,2
1:33:15.32
18.
1099
Cira Olmo
w
Female 41-50
6
47:51,6
45:49,8
1:33:41.47
19.
936
Nicole Durrant-Thompson
w
Female 41-50
7
48:46,5
46:07,8
1:34:54.44
20.
935
Anthony Thompson
m
Male 51+
5
48:47,6
46:07,4
1:34:55.13
21.
928
Efren Fajardo
m
Male 21-30
1
47:35,7
47:38,1
1:35:13.90
22.
78
Kim Miller
w
Female 51+
5
47:41,1
47:49,4
1:35:30.58
23.
933
Marcia James-Smith
w
Female 51+
6
49:26,7
48:52,9
1:38:19.70
24.
99
Sashoye Brown
w
Female 31-40
1
49:29,4
48:50,5
1:38:19.95
25.
97
Anderson Taylor
m
Male 41-50
3
48:11,4
50:38,9
1:38:50.34
26.
94
Tevin Taylor
m
Male 12 and under
1
48:14,1
50:36,3
1:38:50.47
27.
84
Adelina Reyes
w
Female 51+
7
49:38,8
50:06,6
1:39:45.56
28.
927
Michelle Ebanks-Barnes
w
Female 41-50
8
51:17,3
49:18,2
1:40:35.61
29.
87
Shakina Edwards
w
Female 21-30
1
54:11,5
52:02,4
1:46:14.03
30.
931
Dorrett Francis-Melbourne
w
Female 51+
8
50:43,1
56:17,6
1:47:00.75
31.
934
Carlos Grant
m
Male 51+
6
50:45,0
56:16,0
1:47:01.05
32.
74
Melissa King
w
Female 31-40
2
51:37,7
56:11,5
1:47:49.23
33.
929
Juvi-Anna Clemente
w
Female 21-30
2
53:56,7
54:55,2
1:48:52.02
34.
73
Arish Plaza
w
Female 31-40
3
53:56,7
54:56,6
1:48:53.43
35.
81
Jennifer Siblal
w
Female 51+
9
51:05,6
58:33,6
1:49:39.29
36.
95
Tracy-Ann Taylor
w
Female 41-50
9
53:19,7
57:37,2
1:50:57.02
37.
83
Olga Juarez
w
Female 51+
10
58:30,0
62:37,0
2:01:07.10
38.
85
Merna Duarte
w
Female 41-50
10
58:24,1
62:42,9
2:01:07.15
39.
100
Claudette Robinson
w
Female 51+
11
79:10,4
71:49,5
2:30:59.99
40.
90
Mercedes Scott
w
Female 51+
12
79:13,1
71:47,2
2:31:00.37
SDA Conference 10k Runners
1.
126
Gregley Gayle
m
Male 31-40
1
18:31,7
18:47,7
37:19.45
2.
172
Abraham Whittaker
m
Male 21-30
1
18:36,1
18:52,1
37:28.31
345AC
3.
201
Wyatt Bodden
m
Male 13-20
1
19:14,3
20:18,0
39:32.40
345AC
4.
164
Toby Bowles
m
Male 31-40
2
22:01,1
21:36,2
43:37.32
5.
127
Paul Williams
m
Male 51+
1
23:29,0
23:57,5
47:26.59
6.
129
Trevor Jones
m
Male 41-50
1
22:39,3
26:23,0
49:02.31
7.
137
Martin Davies
m
Male 41-50
2
25:20,6
25:15,5
50:36.25
8.
183
Almond Luke
m
Male 31-40
3
25:24,3
25:51,2
51:15.69
9.
167
Nicardo Standbury
m
Male 41-50
3
25:15,8
31:06,0
56:21.87
10.
177
Shane Stevenson
m
Male 41-50
4
26:41,6
30:22,5
57:04.23
11.
139
Elvis Cross
m
Male 31-40
4
27:59,0
29:45,6
57:44.76
12.
174
Raul Funas
m
Male 41-50
5
28:36,3
29:30,6
58:07.04
13.
205
Maria Leonce
w
Female 51+
1
28:01,3
30:24,8
58:26.13
14.
128
Roger Davies
m
Male 51+
2
31:44,0
30:00,8
1:01:44.92
15.
179
Angeline Li-laing
w
Female 41-50
1
29:15,1
33:39,6
1:02:54.79
16.
176
Emmet Wilkinson
m
Male 21-30
2
28:27,8
34:37,4
1:03:05.24
17.
207
Carlon Nyack
m
Male 21-30
3
29:03,5
34:32,9
1:03:36.56
18.
138
Edgar Bennett
m
Male 31-40
5
30:31,1
33:26,3
1:03:57.45
19.
163
Caroline Reid
w
Female 41-50
2
32:39,0
31:55,0
1:04:34.07
20.
132
Pedro Calzado
m
Male 51+
3
30:13,3
35:12,4
1:05:25.76
21.
169
Christian Semilla
m
Male 31-40
6
31:56,6
33:57,4
1:05:54.11
22.
203
Christianette Amido
w
Female 31-40
1
30:59,4
35:08,5
1:06:07.96
23.
170
Melbourne Williams
m
Male 51+
4
33:21,9
37:16,4
1:10:38.40
24.
134
Ceila Hydes
w
Female 41-50
3
35:00,2
35:54,2
1:10:54.46
25.
162
Nathally Girvan
w
Female 31-40
2
35:29,3
39:04,8
1:14:34.19
26.
133
Sammy Calzado
m
Male 21-30
4
33:27,8
41:08,1
1:14:36.05
27.
171
Osiris Shibli
w
Female 41-50
4
36:45,7
38:09,4
1:14:55.18
28.
159
Percy Godoy
m
Male 41-50
6
35:41,8
39:21,2
1:15:03.14
29.
181
Franklyn Grant
m
Male 51+
5
38:57,4
39:37,7
1:18:35.16
30.
156
Rowena Amos-Willis
w
Female 51+
2
38:35,6
40:11,2
1:18:46.95
31.
165
Gloria Reid-Mowatt
w
Female 51+
3
38:39,2
40:23,8
1:19:03.12
32.
204
Sarah Godfrey
w
Female 51+
4
38:29,3
41:08,8
1:19:38.20
345AC
33.
135
Martinez McKenzie
m
Male 13-20
2
29:39,4
54:20,2
1:23:59.70
34.
182
Francisco Grant
m
Male 21-30
5
38:40,0
47:35,8
1:26:15.82
35.
173
Ramon Martinez
m
Male 51+
6
42:12,3
44:07,5
1:26:19.90
36.
208
Heidi Ordaz-Nyack
w
Female 21-30
1
43:06,1
45:11,3
1:28:17.53
37.
158
Cluie Desouea
m
Male 51+
7
42:11,8
46:10,1
1:28:22.00
38.
131
Edward Hakim
m
Male 12 and under
1
46:00,0
50:16,5
1:36:16.57
39.
130
Nitza Hakim
w
Female 31-40
3
46:00,8
50:16,5
1:36:17.43
40.
157
Jennifer Desouea
w
Female 51+
5
46:10,9
56:19,3
1:42:30.29
Kiddies Race 1
Place
Bib
Name
Sex
Age Group
AG Rank
Time
1.
937
Shanaya Amador
w
Female 12 and under
1
07:17.90
2.
168
Roxandy Giscombe
w
Female 12 and under
2
07:43.03
3.
938
Kylen McLean
m
Male 12 and under
1
07:47.11
4.
140
Caleb Colley
m
Male 12 and under
2
08:21.01
5.
117
Mariah King
w
Female 12 and under
3
09:24.24
6.
161
Joseph Smith
m
Male 12 and under
3
09:24.36
7.
175
Javier March
m
Male 12 and under
4
11:22.89
8.
160
David Smith
m
Male 12 and under
5
11:33.54
9.
184
Omari Marsh
m
Male 12 and under
6
12:01.10
10.
939
Kenardenio Henry
m
Male 12 and under
7
12:01.15
Kiddies Race 2
1.
941
Zelecia Ewart
w
Female 12 and under
1
03:57.64
2.
940
Trianna Richards
w
Female 12 and under
2
04:36.35
Kiddies Race 3
1.
155
Reynaldo Godoy
m
Male 12 and under
1
08:38.39
2.
206
Mikael Hall
m
Male 12 and under
2
10:48.65
3.
136
Martine McKenzie
w
Female 12 and under
1
12:31.77
4.
166
Jared Morgan
m
Male 12 and under
3
12:32.10