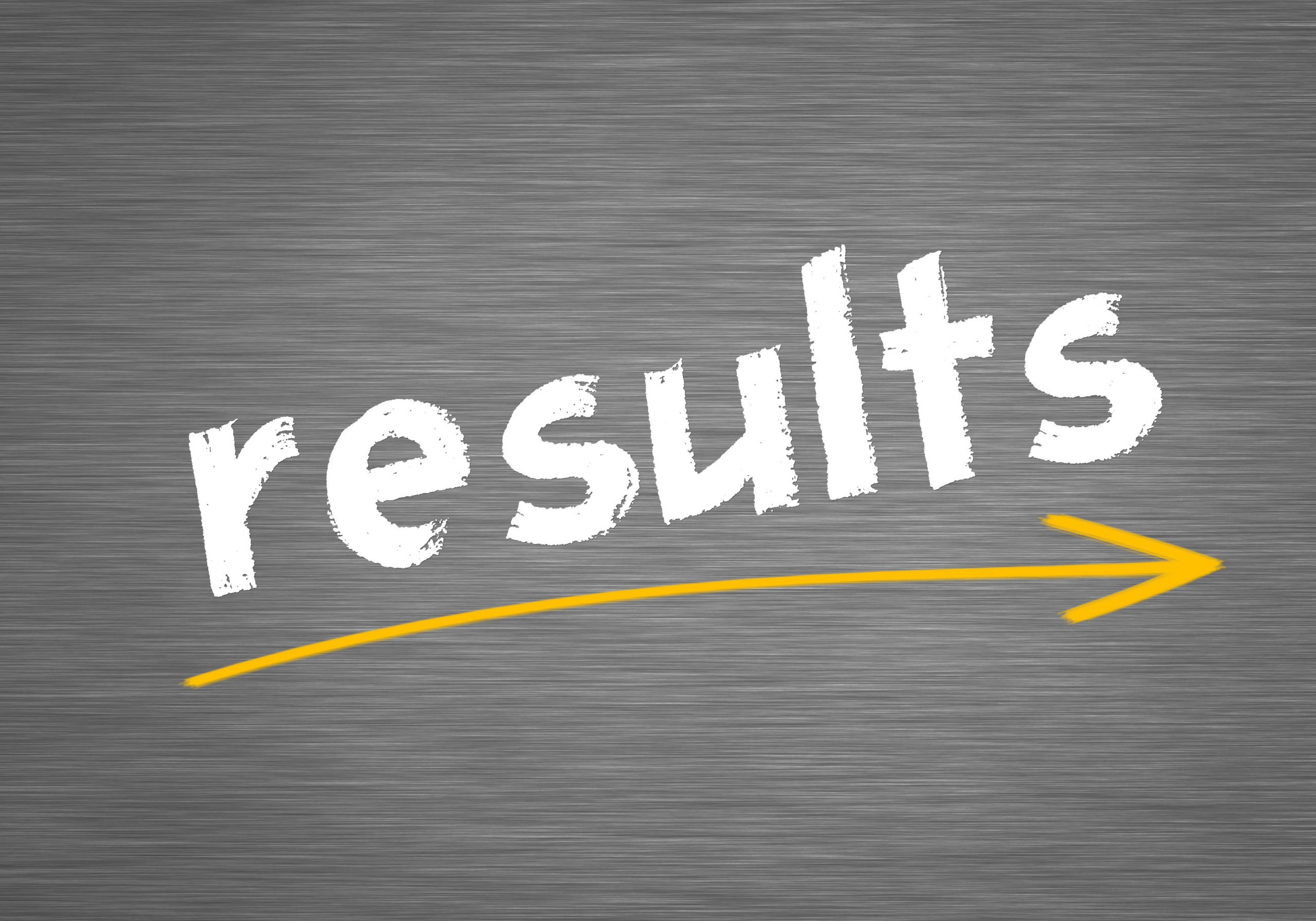 A very windy morning was not conducive to quick times but at least kep runners cooler than they might have been. 345AC runners dominated the 5k with Wyatt Bodden and Levi Superville running together in sub 6 min per mile pace and taking the first two places respectively, with Tiffany Cole running on her own and finishing first female and third overall. Cullainn Lynch was next over the line and ran with fellow 345AC runner Ava Hider who was second female home.
In the 10k it was Paul Henry who was first home with Jamie Hughes second and Toby Bowled third.
First female was Sherri Fleming who was closely followed by Jennifer Coleman with Melanie Johnson third.
Well done to the organisers and thanks to all sponsors and volunteers.
Posn
Bib
Name
AG
AG Place
M/F Place
Time
Pace
Club
1
66
Wyatt Bodden
M18-30
1
1
18:18.27
5:53
345AC
2
65
Levi Superville
M11-17
1
2
18:20.03
5:54
345AC
3
56
Tiffany Cole
F18-30
1
1
19:52.63
6:23
345AC
4
102
Cullainn Lynch
M11-17
2
3
21:11.89
6:49
345AC
5
35
Ava Hider
F11-17
1
2
21:12.61
6:49
345AC
6
57
Joey Gambino
M18-30
2
4
22:59.23
7:23
7
44
Gill Gordon
F31-55
1
3
23:10.39
7:27
345AC
8
103
Mohamed Abidah
M31-55
1
5
23:41.70
7:37
9
7
Melvin Hodgson
M56+
1
6
25:40.59
8:15
10
39
Kate Franklin
F31-55
2
4
25:44.10
8:16
11
6
Carol Mckenzie
F31-55
3
5
25:49.85
8:18
12
40
Owen Franklin
M0-10
1
7
26:29.76
8:31
13
27
Jennifer Smith
F31-55
4
6
26:40.41
8:35
14
8
Laura Marlow
F31-55
5
7
28:28.22
9:09
15
88
Michael Penn
M56+
2
8
29:28.05
9:29
16
30
Daron Harrison
M18-30
3
9
29:45.58
9:34
17
100
Alejandra V Gonzalez
F31-55
6
8
29:47.43
9:35
18
85
Rachel Baxendale
F31-55
7
9
29:50.18
9:36
19
33
David Collins
M31-55
2
10
30:19.37
9:45
20
84
Gavin Baxendale
M31-55
3
11
30:25.12
9:47
21
71
Sigrid Menschaart
F31-55
8
10
30:33.09
9:50
22
46
Joshua Lewis
M11-17
3
12
30:50.63
9:55
23
49
Rodger Yeomans
M56+
3
13
31:02.47
9:59
24
26
Fijona Jaggernauth
F31-55
9
11
31:37.00
10:10
25
86
Logan Graydon
F18-30
2
12
31:43.47
10:12
26
96
Deann White
M31-55
4
14
31:46.30
10:13
27
62
Juliette Troke
F31-55
10
13
31:51.32
10:15
28
58
Matthew Dodson
M0-10
2
15
32:17.23
10:23
29
55
Alyssa Dodson
F31-55
11
14
32:18.08
10:23
345AC
30
97
Javier Hernandez
M18-30
4
16
32:32.96
10:28
31
81
Adam Stang
M31-55
5
17
32:33.52
10:28
32
89
Lisa Donahue
F31-55
12
15
32:34.44
10:29
33
29
Paola Juarez-Machado
F31-55
13
16
32:35.65
10:29
34
95
Michelle Bodden
F31-55
14
17
32:44.15
10:32
345AC
35
28
Jamie Preuss
F31-55
15
18
33:19.39
10:43
36
87
Ibolya Szucs
F31-55
16
19
33:19.61
10:43
37
21
Wyatt Jalim
M0-10
3
18
33:23.26
10:44
38
90
Vanessa Allard
F31-55
17
20
33:34.78
10:48
39
79
Shirley Wevers
F31-55
18
21
33:56.30
10:55
40
72
Lisa Broadbridge
F31-55
19
22
33:57.66
10:55
41
94
Julie Rudeen
F18-30
3
23
34:28.04
11:05
42
23
Elizabeth Weber
F31-55
20
24
34:34.26
11:07
43
78
Shruty Garrison
F31-55
21
25
34:38.72
11:09
44
32
Rob Airey
M31-55
6
19
34:49.51
11:12
45
12
Ryan Shearer
M0-10
4
20
35:17.02
11:21
46
11
Costi Shearer
F31-55
22
26
35:20.80
11:22
47
70
Sara Glover
F18-30
4
27
35:33.04
11:26
48
20
Narinedat Hansraj
M31-55
7
21
36:11.22
11:38
49
74
Kira Reid
F31-55
23
28
36:17.06
11:40
50
19
Alicia Hansraj
F31-55
24
29
37:24.28
12:02
51
14
Desiree Sandstrom
F56+
1
30
37:27.19
12:03
52
10
Trisan Cunningham
F18-30
5
31
37:28.92
12:03
53
99
Racene Persad
F31-55
25
32
37:33.59
12:05
54
41
Sophia Franklin
F11-17
2
33
37:44.37
12:08
55
105
Sally Moore
F56+
2
34
37:52.77
12:11
56
5
Sudhakar Manirajan
M31-55
8
22
37:57.22
12:12
57
15
Todd Sandstrom
M31-55
9
23
38:17.45
12:19
58
45
Helena Lewis
F11-17
3
35
39:04.34
12:34
59
80
Naveena Baboolal
F31-55
26
36
39:06.27
12:35
60
47
Liza Lewis
F31-55
27
37
39:28.35
12:42
61
22
Bruce Jalim
M31-55
10
24
39:38.90
12:45
62
106
Bruce Moore
M56+
4
25
41:12.34
13:15
63
53
Heidi Anderson
F31-55
28
38
42:33.69
13:41
64
69
Natasha Bunting
F31-55
29
39
44:16.97
14:15
65
91
Katie O'neill
F56+
3
40
46:01.46
14:48
66
18
Teejhan Hanstaj
M11-17
4
26
49:12.11
15:50
67
38
Celia Hydes
F31-55
30
41
49:30.59
15:56
68
25
Jeff Short
M31-55
11
27
51:29.36
16:34
69
92
Jacqueline Reid
F31-55
31
42
1:06:39.72
21:27
70
93
Amani King
M0-10
5
28
1:06:39.98
21:27
Turkey Trot 10k 2019
Posn
Bib
Name
AG
AG Place
M/F Place
Time
Pace
Club
1
67
Paul Henry
M31-55
1
1
41:04.70
6:36
2
64
Jamie Hughes
M31-55
2
2
41:56.59
6:45
3
31
Toby Bowles
M31-55
3
3
43:28.58
6:59
4
75
Phillip Thompson
M31-55
4
4
46:07.03
7:25
345AC
5
9
Marco Miranda
M31-55
5
5
48:15.77
7:46
345AC
6
59
Sherri Fleming
F31-55
1
1
48:45.92
7:50
7
68
Jennifer Coleman
F31-55
2
2
49:22.00
7:56
8
52
Martin Trott
M31-55
6
6
50:27.16
8:07
9
16
Melanie Johnson
F31-55
3
3
50:52.70
8:11
10
37
Jose Contreras
M31-55
7
7
51:21.40
8:15
11
61
Sarah Kelly
F31-55
4
4
51:24.28
8:16
12
63
Jeffrey Jakubiak
M31-55
8
8
51:27.54
8:16
345AC
13
76
Jamie Thompson
F31-55
5
5
51:57.48
8:21
14
17
Louane Silva
F31-55
6
6
52:38.36
8:28
15
77
Heather Francis
F31-55
7
7
52:57.22
8:31
16
42
Tom Girling
M31-55
9
9
53:26.54
8:36
17
60
Liam Fleming
M31-55
10
10
53:33.29
8:37
18
73
Stewart Kasu
M31-55
11
11
54:11.90
8:43
Hash
19
50
Lauren Nelson
F31-55
8
8
54:15.62
8:43
345AC
20
83
Sergio Sandy
M31-55
12
12
57:23.17
9:14
21
43
Janet Gardner
F31-55
9
9
58:08.53
9:21
22
2
Maria Leonce
F31-55
10
10
58:21.69
9:23
23
24
Laura Mcgeever
F31-55
11
11
58:27.12
9:24
24
3
Maria Blandford
F31-55
12
12
58:54.01
9:28
25
13
Angeline Li-Laing
F31-55
13
13
1:02:16.05
10:01
26
104
Lornne Rossett
F18-30
1
14
1:03:09.94
10:09
27
34
Alexandra Clynes
F18-30
2
15
1:04:37.87
10:24
28
98
Behzad Alimoradian
M31-55
13
13
1:04:50.09
10:26
29
101
Rogelio Gerolao Jr.
M31-55
14
14
1:05:16.77
10:30
30
36
Yensi Contreras
F31-55
14
16
1:05:29.13
10:32
31
4
Julie Cuartero
F31-55
15
17
1:06:58.01
10:46
32
51
Darren Jack
M31-55
15
15
1:10:41.65
11:22
33
48
Ben Leung
M31-55
16
16
1:10:46.91
11:23
34
1
Rachael Suzette
F18-30
3
18
1:20:18.76
12:55
35
82
Kellie Mcgee
F31-55
16
19
1:21:58.60
13:11