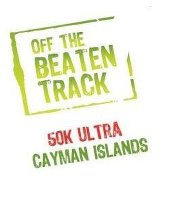 Congratulations to all participants on today's event – Off The Beaten Track is always "fun" with the first goal of not getting lost and the second being finishing in one piece. We hope you enjoyed going east and running many trails for the first time.
HUGE thank you to Krys Global and Brown Rudnick for sponsoring and Tukka for hosting us! Another MASSIVE thank you to the course creation team: Marcelo, Eric and Scotty – epic stuff.
Here are the results:
Dom Dyer took the top result in a time of 3:42:27. Charlotte Cloete took first place for the individual women with a time of 4:50:24. Amazing effort by all individual participants.
The first corporate team KPMG Flare Team 1 came in at 3:49:57 (really they should have been at work auditing)…345 Bush Yutes took the first place in the Open and the F45 Gazelles took first place for the women coming at at 4:00:47.
| | | | | | | | | | | |
| --- | --- | --- | --- | --- | --- | --- | --- | --- | --- | --- |
| Overall Place | Contest Place | Team | Contest | FinalResult | Leg1 | Leg2 | Leg3 | Leg4 | Leg5 | Leg6 |
| 1 | 1 | Dom Dyer | Individual | 3:42:27.1 | 0:39:58 | 0:37:02 | 0:30:08 | 0:40:44 | 0:33:29 | 0:41:03 |
| 2 | 1 | Kpmg Flare: Team 1 | Team Corporate | 3:49:57.9 | 0:45:03 | 0:38:28 | 0:30:16 | 0:41:00 | 0:35:17 | 0:39:52 |
| 3 | 1 | 345 Bush Yutes | Open Team | 3:53:29.4 | 0:36:40 | 0:34:03 | 0:34:38 | 0:49:57 | 0:31:57 | 0:46:13 |
| 4 | 2 | Kpmg Sparks Will Fly | Team Corporate | 3:55:39.2 | 0:45:14 | 0:36:35 | 0:32:45 | 0:43:42 | 0:36:24 | 0:40:57 |
| 5 | 2 | Chafing The Dream | Open Team | 3:56:41.3 | 0:40:56 | 0:36:36 | 0:30:03 | 0:46:29 | 0:37:32 | 0:45:04 |
| 6 | 2 | Christian Henning | Individual | 3:57:24.5 | 0:39:46 | 0:37:02 | 0:28:40 | 0:42:58 | 0:39:55 | 0:49:01 |
| 7 | 1 | F45 Gazelles | Team Female | 4:00:47.8 | 0:42:49 | 0:36:20 | 0:32:12 | 0:48:04 | 0:37:11 | 0:44:09 |
| 8 | 3 | Priestleys | Open Team | 4:01:45.2 | 0:38:29 | 0:41:22 | 0:40:30 | 0:40:57 | 0:35:31 | 0:44:54 |
| 9 | 3 | Kpmg Lite The Fuse | Team Corporate | 4:06:20.6 | 0:45:07 | 0:41:28 | 0:39:22 | 0:41:10 | 0:38:39 | 0:40:32 |
| 10 | 4 | The 4 D's | Open Team | 4:07:32.8 | 0:39:58 | 0:37:01 | 0:29:56 | 0:49:37 | 0:47:42 | 0:43:16 |
| 11 | 4 | Harmonic | Team Corporate | 4:08:17.9 | 0:39:46 | 0:44:48 | 0:34:14 | 0:51:31 | 0:37:23 | 0:40:33 |
| 12 | 3 | Phil Reed | Individual | 4:08:46.5 | 0:39:58 | 0:37:02 | 0:30:08 | 0:45:33 | 0:47:03 | 0:49:00 |
| 13 | 4 | Esmond Brown | Individual | 4:08:47.6 | 0:39:58 | 0:37:02 | 0:30:09 | 0:45:33 | 0:47:03 | 0:49:00 |
| 14 | 5 | Just The 6 Of Us | Open Team | 4:08:59.9 | 0:43:51 | 0:47:08 | 0:34:43 | 0:46:19 | 0:40:28 | 0:36:28 |
| 15 | 2 | East End Girls ! | Team Female | 4:12:45.1 | 0:45:34 | 0:40:17 | 0:35:30 | 0:42:29 | 0:42:54 | 0:45:57 |
| 16 | 5 | Kpmg Hive | Team Corporate | 4:13:16.3 | 0:45:01 | 0:48:26 | 0:34:11 | 0:43:26 | 0:36:08 | 0:46:02 |
| 17 | 6 | Marriott Runners | Team Corporate | 4:15:19.1 | 0:44:36 | 0:41:50 | 0:33:23 | 0:49:29 | 0:41:41 | 0:44:17 |
| 18 | 6 | Ogier | Open Team | 4:15:59.3 | 0:39:22 | 0:36:48 | 0:40:15 | 0:52:56 | 0:41:51 | 0:44:45 |
| 19 | 7 | Pimp My Stride | Team Corporate | 4:16:00.1 | 0:47:23 | 0:39:31 | 0:33:16 | 0:49:30 | 0:40:45 | 0:45:32 |
| 20 | 7 | Beaten Off The Track | Open Team | 4:16:16.6 | 0:41:03 | 0:40:55 | 0:34:31 | 0:43:03 | 0:52:39 | 0:44:03 |
| 21 | 8 | Deloitte Rs | Team Corporate | 4:21:11.4 | 0:46:06 | 0:45:26 | 0:33:47 | 0:45:43 | 0:40:01 | 0:50:05 |
| 22 | 9 | Kpmg Fusion Elite | Team Corporate | 4:32:52.1 | 0:41:39 | 0:44:40 | 0:37:17 | 0:47:41 | 0:49:47 | 0:51:46 |
| 23 | 3 | Girls On The Run | Team Female | 4:34:00.6 | 0:46:51 | 0:41:43 | 0:37:21 | 0:50:05 | 0:49:14 | 0:48:44 |
| 24 | 8 | Rawlinson & Hunter | Open Team | 4:34:55.1 | 0:45:46 | 0:39:44 | 0:32:50 | 0:49:21 | 0:47:56 | 0:59:17 |
| 25 | 10 | Kmg Bundu Bashers | Team Corporate | 4:40:43.5 | 0:41:05 | 0:45:09 | 0:39:55 | 0:51:27 | 0:52:40 | 0:50:26 |
| 26 | 9 | Run With A Wind | Open Team | 4:44:22.3 | 0:47:53 | 0:43:16 | 0:41:45 | 0:59:59 | 0:42:30 | 0:48:57 |
| 27 | 10 | F45 Cayman Race Team | Open Team | 4:46:36.1 | 0:40:01 | 0:43:42 | 0:32:44 | 1:28:44 | 0:40:54 | 0:40:29 |
| 28 | 5 | Charlotte Cloete | Individual | 4:50:24.1 | 0:44:46 | 0:42:35 | 0:35:57 | 0:54:12 | 0:55:10 | 0:57:41 |
| 29 | 11 | Club Trinamics | Open Team | 4:50:38.0 | 0:38:26 | 0:38:28 | 0:32:10 | 1:10:43 | 1:14:18 | 0:36:32 |
| 30 | 6 | Warren Keens | Individual | 4:51:21.1 | 0:44:47 | 0:42:33 | 0:35:58 | 0:54:13 | 0:55:07 | 0:58:41 |
| 31 | 11 | Advantage Insurance | Team Corporate | 4:54:18.5 | 0:45:36 | 0:53:17 | 0:40:15 | 1:01:08 | 0:45:57 | 0:48:03 |
| 32 | 12 | Knockout Fitness | Open Team | 5:06:50.9 | 0:41:14 | 1:01:31 | 0:40:00 | 1:01:47 | 0:48:48 | 0:53:29 |
| 33 | 13 | Pizza Hut Trailblazers | Open Team | 5:09:40.0 | 0:49:08 | 1:07:29 | 0:38:26 | 0:46:11 | 0:50:36 | 0:57:46 |
| 34 | 7 | Lauren Nelson | Individual | 5:19:45.8 | 0:45:04 | 0:43:45 | 0:39:43 | 1:01:55 | 1:01:49 | 1:07:27 |
| 35 | 8 | Kym Bailey | Individual | 5:19:45.9 | 0:45:04 | 0:43:45 | 0:39:43 | 1:01:55 | 1:01:32 | 1:07:44 |
| 36 | 9 | Samantha Taylor | Individual | 5:23:58.4 | 0:45:02 | 0:47:12 | 0:48:44 | 1:00:33 | 0:54:55 | 1:07:29 |
| 37 | 12 | Kpmg Flare: Team 2 | Team Corporate | 5:25:53.2 | 0:50:06 | 0:53:45 | 0:35:10 | 1:07:20 | 0:39:55 | 1:19:35 |
| 38 | 13 | The Social Team | Team Corporate | 5:37:20.6 | 0:47:23 | 0:46:55 | 0:50:11 | 0:52:45 | 0:59:39 | 1:20:25 |
| 39 | 14 | 6 Pack | Open Team | 5:43:51.9 | 0:55:53 | 0:51:51 | 0:42:06 | 1:14:39 | 0:59:37 | 0:59:44 |
| 40 | 15 | The Runaways | Open Team | 5:43:52.2 | 0:55:23 | 0:44:26 | 0:42:32 | 0:52:25 | 0:51:44 | 1:37:20 |
| 41 | 16 | Another 6 Pack | Open Team | 5:43:52.4 | 0:55:54 | 0:51:51 | 0:41:45 | 1:14:59 | 0:59:37 | 0:59:44 |
| 42 | 10 | Enrico Carmassi | Individual | 5:51:27.0 | 0:49:37 | 0:49:11 | 0:41:13 | 1:09:57 | 1:07:30 | 1:13:57 |
| 43 | 11 | Olivia Shanks | Individual | 5:52:10.7 | 0:50:26 | 0:49:43 | 0:43:44 | 1:07:40 | 1:01:23 | 1:19:12 |
| 44 | 12 | Clive O'mahony | Individual | 5:52:11.1 | 0:50:27 | 0:49:43 | 0:43:44 | 1:07:41 | 1:01:25 | 1:19:09 |
| 45 | 14 | Pwce Of Cake | Team Corporate | 5:56:26.0 | 0:50:39 | 0:59:59 | 0:48:27 | 0:57:08 | 0:53:27 | 1:26:44 |
| 46 | 4 | Not Lost …….. Yet! | Team Female | 6:14:16.7 | 1:03:49 | 0:49:02 | 0:49:56 | 1:16:44 | 1:02:05 | 1:12:39 |
| 47 | 13 | Scott Ruby | Individual | 6:16:33.6 | 0:51:44 | 0:55:11 | 0:46:58 | 1:13:28 | 1:09:45 | 1:19:24 |
| 48 | 14 | Lenin Perumalsamy | Individual | 6:31:11.6 | 0:49:37 | 0:53:18 | 0:49:10 | 1:26:38 | 1:14:21 | 1:18:06 |
| 49 | 15 | Ken Krys | Individual | 6:31:23.2 | 0:54:15 | 0:58:44 | 0:53:20 | 1:17:11 | 1:14:39 | 1:13:13 |
| 50 | 16 | Jacob Taylor | Individual | 7:47:22.3 | 1:01:17 | 1:01:20 | 1:00:25 | 1:37:59 | 1:28:57 | 1:37:22 |
| * | * | Evert Brunekreef | Individual | | 0:46:53 | 0:46:32 | 0:45:35 | 1:16:21 | | |
| * | * | Laurika de Waal | Individual | | 0:46:39 | 0:45:36 | 0:48:46 | 1:00:32 | | |
Laps below for all you eager beavers wanting to compare speeds:
| | |
| --- | --- |
| Runner1 | Leg1 |
| Victor M | 0:36:40 |
| Michael Ford | 0:38:26 |
| David Cottle | 0:38:29 |
| Jermaine Taylor | 0:39:22 |
| Christian Henning | 0:39:46 |
| Christian Henning | 0:39:46 |
| Dom Dyer | 0:39:58 |
| Phil Reed | 0:39:58 |
| Esmond Brown | 0:39:58 |
| Dominic Dyer | 0:39:58 |
| Johann Prinsloo | 0:40:01 |
| Cueme Parker | 0:40:56 |
| Nick Yale | 0:41:03 |
| Thomas Dillon | 0:41:05 |
| Rogerio Pitta | 0:41:14 |
| Courtney Fang | 0:41:39 |
| Leanne Thorne | 0:42:49 |
| Maxim kazakov | 0:43:51 |
| Patrick | 0:44:36 |
| Charlotte Cloete | 0:44:46 |
| Warren Keens | 0:44:47 |
| Henno Viljoen | 0:45:01 |
| Samantha Taylor | 0:45:02 |
| Samathan Taylor | 0:45:03 |
| Lauren Nelson | 0:45:04 |
| Kym Bailey | 0:45:04 |
| Dan Jones | 0:45:07 |
| Andrew Schofield | 0:45:14 |
| Sian Harrison | 0:45:34 |
| Derek Stenson | 0:45:36 |
| Shane Delaney | 0:45:46 |
| Kruger de Waal | 0:46:06 |
| Laurika de Waal | 0:46:39 |
| Michelle Bailey | 0:46:51 |
| Evert Brunekreef | 0:46:53 |
| Issy Tomkinson | 0:47:23 |
| TBC | 0:47:23 |
| Kerry Glandfield | 0:47:53 |
| Cynthia Hew | 0:49:08 |
| Enrico Carmassi | 0:49:37 |
| Lenin Perumalsamy | 0:49:37 |
| Rennie Khan | 0:50:06 |
| Olivia Shanks | 0:50:26 |
| Clive O'mahony | 0:50:27 |
| Leandro Oliveira | 0:50:39 |
| Scott Ruby | 0:51:44 |
| Ken Krys | 0:54:15 |
| Shirley Wevers Nakhwa | 0:55:23 |
| Viktoria | 0:55:53 |
| Melissa | 0:55:54 |
| Jacob Taylor | 1:01:17 |
| claire | 1:03:49 |
| | |
| Runner2 | Leg2 |
| Levi | 0:34:03 |
| Sarah Ryan | 0:36:20 |
| Adam McSharry-Downie | 0:36:35 |
| Harrison Foster | 0:36:36 |
| Goncalo Alves | 0:36:48 |
| Dominic Dyer | 0:37:01 |
| Dom Dyer | 0:37:02 |
| Christian Henning | 0:37:02 |
| Phil Reed | 0:37:02 |
| Esmond Brown | 0:37:02 |
| Marco Miranda | 0:38:28 |
| Jacques de Swardth | 0:38:28 |
| Mandla Mkhize | 0:39:31 |
| Martin Trott | 0:39:44 |
| Jenny Coleman | 0:40:17 |
| Nick Evans | 0:40:55 |
| Letitia Eyles | 0:41:22 |
| Sarah Wium | 0:41:28 |
| Freya Brolsma | 0:41:43 |
| Jose Rivas | 0:41:50 |
| Warren Keens | 0:42:33 |
| Charlotte Cloete | 0:42:35 |
| Erno Virag | 0:43:16 |
| Sandy Hew | 0:43:42 |
| Lauren Nelson | 0:43:45 |
| Kym Bailey | 0:43:45 |
| Ramjeet Johnson | 0:44:26 |
| Timothy Bracke | 0:44:40 |
| Nish Vora | 0:44:48 |
| Marcella Connolly | 0:45:09 |
| Kirsten Cellier | 0:45:26 |
| Laurika de Waal | 0:45:36 |
| Evert Brunekreef | 0:46:32 |
| Jeremy Hadley | 0:46:55 |
| Kirk Steele | 0:47:08 |
| Samantha Taylor | 0:47:12 |
| Richard Kerr | 0:48:26 |
| maria | 0:49:02 |
| Enrico Carmassi | 0:49:11 |
| Olivia Shanks | 0:49:43 |
| Clive O'mahony | 0:49:43 |
| Radames | 0:51:51 |
| Jean | 0:51:51 |
| Claire Hutchinson | 0:53:17 |
| Lenin Perumalsamy | 0:53:18 |
| Mark Rafferty | 0:53:45 |
| Scott Ruby | 0:55:11 |
| Ken Krys | 0:58:44 |
| Zoren Muncal | 0:59:59 |
| Jacob Taylor | 1:01:20 |
| Iraisis Pitta | 1:01:31 |
| Judy Wight | 1:07:29 |
| | |
| Runner3 | Leg3 |
| Christian Henning | 0:28:40 |
| William Dyer | 0:29:56 |
| Payten Wight | 0:30:03 |
| Dom Dyer | 0:30:08 |
| Phil Reed | 0:30:08 |
| Esmond Brown | 0:30:09 |
| Van Zyl Fourie | 0:30:16 |
| James Robinson | 0:32:10 |
| Lisa Kemp | 0:32:12 |
| Mark Taylor | 0:32:44 |
| Harvey Gowers | 0:32:45 |
| Chris Smith | 0:32:50 |
| Scott Harrison | 0:33:16 |
| Daniele Giorgione | 0:33:23 |
| Mike Green | 0:33:47 |
| Marlie du Toit | 0:34:11 |
| Sanke Louw | 0:34:14 |
| Jared Joiner | 0:34:31 |
| Pablo | 0:34:38 |
| sharmin durant | 0:34:43 |
| Lara Butler | 0:35:10 |
| Elaine Whitefield | 0:35:30 |
| Charlotte Cloete | 0:35:57 |
| Warren Keens | 0:35:58 |
| Kirsty MacGeoch | 0:37:17 |
| Toni Pinkerton | 0:37:21 |
| Brittany Allison | 0:38:26 |
| Gerda Strydom | 0:39:22 |
| Lauren Nelson | 0:39:43 |
| Kym Bailey | 0:39:43 |
| Genevieve Georgiades | 0:39:55 |
| Ma Theresa Obispo | 0:40:00 |
| Brooke Fitzgerald | 0:40:15 |
| Jimmy Dontas | 0:40:15 |
| Grant McHendry | 0:40:30 |
| Enrico Carmassi | 0:41:13 |
| Hector Barrios | 0:41:45 |
| Jardel | 0:41:45 |
| JR | 0:42:06 |
| Jo Lucena | 0:42:32 |
| Olivia Shanks | 0:43:44 |
| Clive O'mahony | 0:43:44 |
| Evert Brunekreef | 0:45:35 |
| Scott Ruby | 0:46:58 |
| Stephon Wright | 0:48:27 |
| Samantha Taylor | 0:48:44 |
| Laurika de Waal | 0:48:46 |
| Lenin Perumalsamy | 0:49:10 |
| ceilia | 0:49:56 |
| Sam Gelling | 0:50:11 |
| Ken Krys | 0:53:20 |
| Jacob Taylor | 1:00:25 |
| | |
| Runner4 | Leg4 |
| Dom Dyer | 0:40:44 |
| Nick Hemus | 0:40:57 |
| Paul Mckenzie | 0:41:00 |
| Jeromini Kimario | 0:41:10 |
| Caroline Laing | 0:42:29 |
| Christian Henning | 0:42:58 |
| Toby Bowles | 0:43:03 |
| Markus Kruger | 0:43:26 |
| Annalet Kruger | 0:43:42 |
| Phil Reed | 0:45:33 |
| Esmond Brown | 0:45:33 |
| James Birkett | 0:45:43 |
| Josh Weaver | 0:46:11 |
| Ismael Torres | 0:46:19 |
| Justin Wight | 0:46:29 |
| Michael Hurn | 0:47:41 |
| Jayme Thompson | 0:48:04 |
| Wolraad Euvrard | 0:49:21 |
| Jansson Grados Prado | 0:49:29 |
| Saxe Norton | 0:49:30 |
| David Dyer | 0:49:37 |
| Ava | 0:49:57 |
| Pat McCallum | 0:50:05 |
| Thomas Dillon | 0:51:27 |
| Nelis Louw | 0:51:31 |
| Douglas Fit | 0:52:25 |
| Connor Wyatt | 0:52:45 |
| Daniel Fitzgerald | 0:52:56 |
| Charlotte Cloete | 0:54:12 |
| Warren Keens | 0:54:13 |
| Diamant Andra-Flavia | 0:57:08 |
| Zoltan Szucs | 0:59:59 |
| Laurika de Waal | 1:00:32 |
| Samantha Taylor | 1:00:33 |
| Liam Fleming | 1:01:08 |
| Dayron Munoz | 1:01:47 |
| Lauren Nelson | 1:01:55 |
| Kym Bailey | 1:01:55 |
| Anthony Wafula | 1:07:20 |
| Olivia Shanks | 1:07:40 |
| Clive O'mahony | 1:07:41 |
| Enrico Carmassi | 1:09:57 |
| Leslie Ford | 1:10:43 |
| Scott Ruby | 1:13:28 |
| Jasmine | 1:14:39 |
| Violetta | 1:14:59 |
| Evert Brunekreef | 1:16:21 |
| patricia | 1:16:44 |
| Ken Krys | 1:17:11 |
| Lenin Perumalsamy | 1:26:38 |
| Ciara Hansen | 1:28:44 |
| Jacob Taylor | 1:37:59 |
| | |
| Runner5 | Leg5 |
| James | 0:31:57 |
| Dom Dyer | 0:33:29 |
| Theo Louw | 0:35:17 |
| Greg Dineen | 0:35:31 |
| Craig Pascoe | 0:36:08 |
| James Wedlake | 0:36:24 |
| Louise Carroll | 0:37:11 |
| Michelle Vinton | 0:37:23 |
| Dominic Williams | 0:37:32 |
| Kiel Donahue | 0:38:39 |
| Christian Henning | 0:39:55 |
| Russell Love | 0:39:55 |
| Jason Trautman | 0:40:01 |
| Wes heistand | 0:40:28 |
| Jan-George Van Wyk | 0:40:45 |
| Simon Taylor-Payne | 0:40:54 |
| Clive Johnson | 0:41:41 |
| Giorgio Subiotto | 0:41:51 |
| Henrik Butz | 0:42:30 |
| Melanie Johnston | 0:42:54 |
| Mark Mugglestone | 0:45:57 |
| Phil Reed | 0:47:03 |
| Esmond Brown | 0:47:03 |
| David Dyer | 0:47:42 |
| Viv Morahan | 0:47:56 |
| Jojo Besana | 0:48:48 |
| Edel Andersen | 0:49:14 |
| Kasun Abeysera | 0:49:47 |
| Taylor Wight | 0:50:36 |
| Sabrina Weber | 0:51:44 |
| Ashley Coates | 0:52:39 |
| Caitlin Mathiassen | 0:52:40 |
| Kusala Weeransinghe | 0:53:27 |
| Samantha Taylor | 0:54:55 |
| Warren Keens | 0:55:07 |
| Charlotte Cloete | 0:55:10 |
| Julie | 0:59:37 |
| Jose | 0:59:37 |
| Christo Swarts | 0:59:39 |
| Olivia Shanks | 1:01:23 |
| Clive O'mahony | 1:01:25 |
| Kym Bailey | 1:01:32 |
| Lauren Nelson | 1:01:49 |
| shena | 1:02:05 |
| Enrico Carmassi | 1:07:30 |
| Scott Ruby | 1:09:45 |
| Alex Ebanks | 1:14:18 |
| Lenin Perumalsamy | 1:14:21 |
| Ken Krys | 1:14:39 |
| Jacob Taylor | 1:28:57 |
| | |
| Runner6 | Leg6 |
| Jason | 0:36:28 |
| Sean Lilley | 0:36:32 |
| Justin May | 0:39:52 |
| Simon Crompton | 0:40:29 |
| Ernest Sokobe | 0:40:32 |
| Stephen Peel | 0:40:33 |
| Kobus Minnaar | 0:40:57 |
| Dom Dyer | 0:41:03 |
| David Dyer | 0:43:16 |
| Ben Strangeway | 0:44:03 |
| Leslie Ann Daley | 0:44:09 |
| Mohammad Alaidah | 0:44:17 |
| Augusto de Sa Subiotto | 0:44:45 |
| Guy Dilliway-Parry | 0:44:54 |
| Taylor Foster | 0:45:04 |
| Chris Brunsdon | 0:45:32 |
| Emily Harrison | 0:45:57 |
| Kevin Foster-Archibald | 0:46:02 |
| Evan | 0:46:13 |
| Dave Brosnan | 0:48:03 |
| Claire Hughes | 0:48:44 |
| Maksym Taranukha | 0:48:57 |
| Phil Reed | 0:49:00 |
| Esmond Brown | 0:49:00 |
| Christian Henning | 0:49:01 |
| Frank Lin | 0:50:05 |
| Jamie Fearn | 0:50:26 |
| Joseph Muhia | 0:51:46 |
| Marco Gaspar | 0:53:29 |
| Charlotte Cloete | 0:57:41 |
| Charlotte Kerr | 0:57:46 |
| Warren Keens | 0:58:41 |
| Jan Feik | 0:59:17 |
| Yensi | 0:59:44 |
| Wiekert | 0:59:44 |
| Lauren Nelson | 1:07:27 |
| Samantha Taylor | 1:07:29 |
| Kym Bailey | 1:07:44 |
| sarah | 1:12:39 |
| Ken Krys | 1:13:13 |
| Enrico Carmassi | 1:13:57 |
| Lenin Perumalsamy | 1:18:06 |
| Clive O'mahony | 1:19:09 |
| Olivia Shanks | 1:19:12 |
| Scott Ruby | 1:19:24 |
| Emmanuel Mbuya | 1:19:35 |
| Nathalie Lombard | 1:20:25 |
| Elbert Megino | 1:26:44 |
| Andrew Weber | 1:37:20 |
| Jacob Taylor | 1:37:22 |