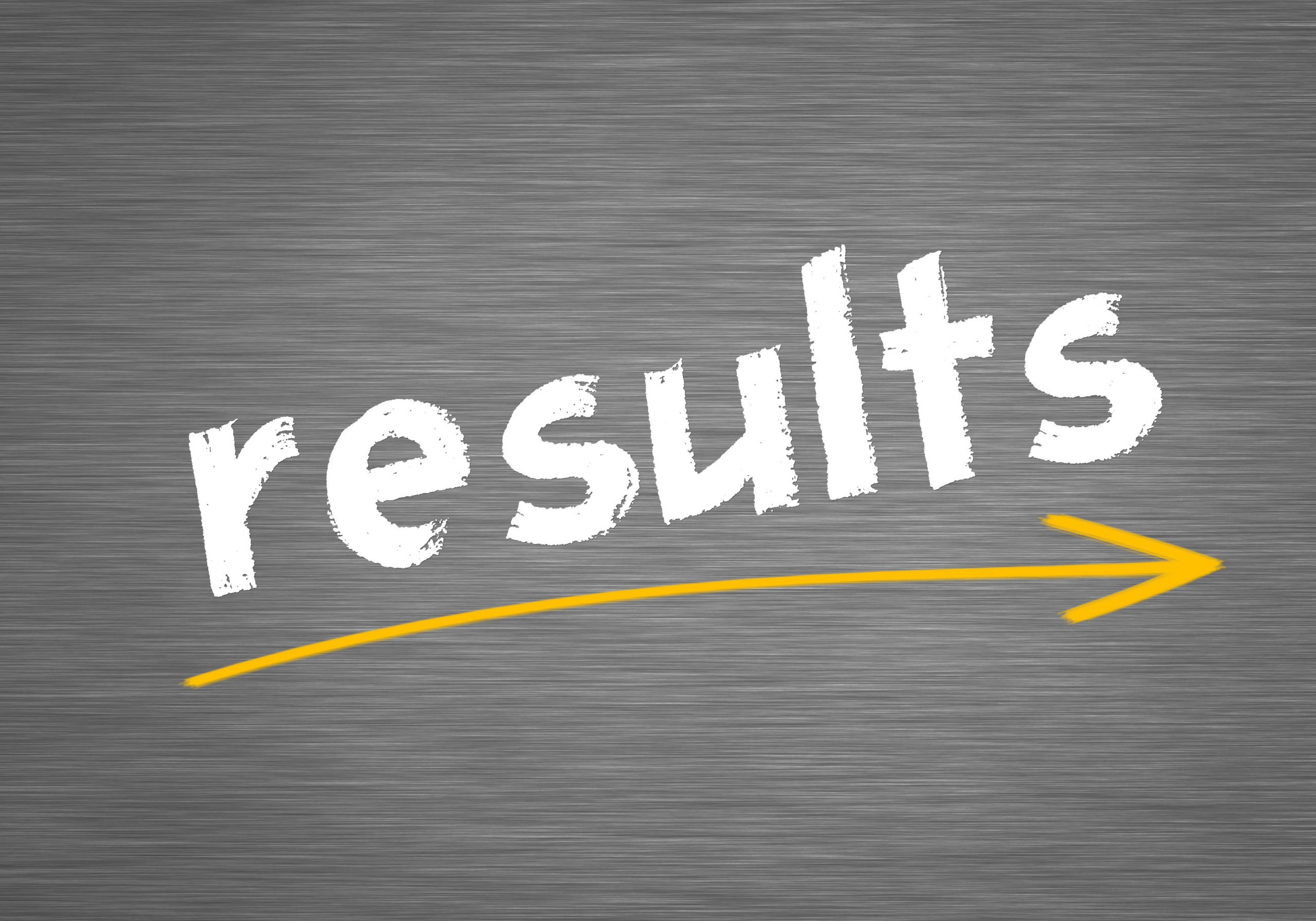 What a great fun event this morning at the Westin, a 5k run and for the less energetic a half-distance walk, finishing on the beach side of the hotel passing having passed the Governor's house and completing on the white sands of Cayman's Seven Mile Beach.
The event was a private affair for those attending the annual MONAT conference and I must say they did a super job organising. Well done Mary Ensor and team; you should be very proud of what you achieved. A super fun event that was enjoyed by all those who participated, including the volunteers. Excellent medals, super awards, perfect gift bags for all participants, security operatives guiding the way to ensure runners did not get lost, local Cayman Athlete Wyatt Bodden pacing the front runners to ensure they did not get lost, Antoine the DJ playing solid tunes and the staff of the Westin all ensured the morning was a resounding success.
The big winner was Big Brothers Big Sisters as the event raised $16,000 to this great charitable organisation. Keep up the good work.
Please see full results below.
More Than a Race 5k 2020 – Results
Place
Bib
M/F
Name
Time
Ave 1k
1
139
1
Zac Ramsey
20:19.34
4:03
2
1109
2
Wyatt Bodden – Pacer
20:39.09
4:07
3
132
3
Drissi Hassen
20:48.76
4:09
4
127
4
Lucarz Ken
22:58.85
4:35
5
29
5
Nelson Shane
24:13.90
4:50
6
128
1
Myrick Lo
25:01.26
5:00
7
37
6
Dear Alex
25:08.68
5:01
8
16
7
Mosher Jeremy
25:22.16
5:04
9
193
8
Jason Rash
26:45.66
5:21
10
38
9
Murphy Timothy
28:17.93
5:39
11
143
2
Gomez Ashley
28:21.28
5:40
12
27
3
Yerace Samantha
28:22.23
5:40
13
92
4
Bayona Veronica
28:33.43
5:42
14
34
5
Rickabaugh Amy
28:36.85
5:43
15
59
6
Kelly Samantha
28:37.54
5:43
16
108
10
Jonas James
29:31.31
5:54
17
109
7
Jonas Kelsey
29:31.38
5:54
18
129
11
Jervis Taylor
29:33.93
5:54
19
1
8
Hobbs Monica
29:55.03
5:59
20
79
9
Pomerleau Penelope
30:39.49
6:07
21
123
10
Balsdon Bethany
30:48.70
6:09
22
25
11
Stell Hayley
31:43.13
6:20
23
21
12
Conner Haylie
31:44.45
6:20
24
103
13
Green Stephanie
32:16.68
6:27
25
111
14
Jasmin Miemiec
33:44.17
6:44
26
135
12
Kyle Lauchland
33:47.12
6:45
27
120
15
Hill Sarah
34:58.22
6:59
28
134
16
Ramsey Lindie
34:59.82
6:59
29
20
17
Kiesel Heather
35:01.73
7:00
30
56
18
Rivera Lopez Beatriz
35:42.17
7:08
31
6
19
Wingreen Julie
36:17.50
7:15
32
114
20
Natalie Fundora
36:22.54
7:16
33
126
21
Lucarz Emily
36:36.03
7:19
34
133
22
Drissi Ashley
36:36.81
7:19
35
19
23
Hill Jaime
36:37.54
7:19
36
68
24
Thompson Michelle
36:37.68
7:19
37
76
25
Gagnon Marie-Pier
36:41.08
7:20
38
90
26
Chatfield Tiffany
36:41.34
7:20
39
145
27
Stephens Jewely
37:11.90
7:26
40
33
28
Lane Darshana
37:53.84
7:34
41
175
13
Williamson Shawn
39:05.44
7:49
42
88
29
Lane Tashina
41:28.00
8:17
43
3
14
Wilcox Tyson
41:28.20
8:17
44
152
30
Sky Johanson
41:29.28
8:17
45
4
31
Wilcox Audrey
41:29.62
8:17
46
102
32
Dyntu Alina
42:09.16
8:25
47
174
33
Williamson Kyla
42:11.75
8:26
48
176
34
Prieur Bonnie
42:18.24
8:27
49
57
35
Petrulyte Neringa
42:56.96
8:35
50
82
36
Smith Veronika
43:00.02
8:36
51
118
15
Segarra Ricardo
43:01.92
8:36
52
110
37
Lopez Soto Melanie Ann
43:40.31
8:44
53
14
38
Sherer Gabby
44:47.11
8:57
54
63
39
Mcdonald Andrea
44:50.86
8:58
55
86
40
Boucher Anne-Sophie
44:59.37
8:59
56
177
41
Reimbold Mindy
44:59.94
8:59
57
53
42
Narain Magdalena
45:07.70
9:01
58
119
43
Alknsin Honorata
45:49.46
9:09
59
11
44
Jaeger Dawn
45:49.61
9:09
60
97
45
Skupien Katherine
45:50.20
9:10
61
55
46
Neto Bailey
45:55.61
9:11
62
113
47
Brindamour Sophie
45:56.25
9:11
63
89
48
Lugo Liz
46:11.05
9:14
64
91
49
Vitulli Nicole
46:11.19
9:14
65
150
50
Sullivan Katherine
46:12.98
9:14
66
81
16
Lyman Pat
47:06.29
9:25
67
80
51
General Aj
47:06.42
9:25
68
87
52
Dear Kristi
47:12.12
9:26
69
107
53
Allen Lark
47:17.15
9:27
70
106
17
Welden Tyler
47:26.60
9:29
71
140
18
Ramsey Zachary
47:40.96
9:32
72
136
54
Jervis Lacey
47:42.89
9:32
73
117
55
Moreira Stephanie
47:45.39
9:33
74
22
56
Betzner Halee
50:13.14
10:02
75
149
19
Beale Kevin
50:15.66
10:03
76
105
57
Welden Kendall
50:22.15
10:04
77
26
58
Basquez Ashley
50:22.56
10:04
Walkers short route
Place
Bib
M/F
Name
Time
1
170
1
Abreu Bianca
24:05.36
2
167
1
Averbuch Brian
32:11.38
3
115
2
Treat Melissa
33:48.30
4
83
3
Garcia Maryleydys
35:08.64
5
78
2
Garcia Damian
35:16.25
6
147
4
Bramlage Mallory
35:35.28
7
13
5
Moreira Bryna
35:35.62
8
124
6
Berkey Jennifer
35:52.63
9
50
7
Rodriguez Raquel
36:29.86
10
100
3
Alpizar Alex
36:31.62
11
116
8
Gonzalez Jessica
37:47.13
12
39
4
Murphy Amy
37:58.15
13
144
5
Stephens Josh
38:08.88
14
138
9
Sanberg Britney
39:06.89
15
160
6
Sanberg Guest
39:21.80
16
172
7
Benstein Harry
40:53.10
17
31
10
Giraldo Sandra
40:59.46
18
43
8
Exposito Andres
41:04.97
19
41
11
Alvarez Nerina
41:06.14
20
104
9
Soto Annette
41:34.78
21
137
12
Sanchez Isabel
41:36.02
22
75
13
Palomo Pena Maylen
41:36.16
23
171
14
Fisher Ann
41:36.87
24
44
15
Pineda Daniela
41:37.00
25
173
16
Benstein Phyllis
41:38.88
26
40
17
Wheeler Kassidy
42:19.91
27
30
10
Nelson Nicola
42:20.28
28
2
18
Beckett Britney
42:52.46
29
23
19
Craft Megan
42:56.14
30
17
20
Prusinski Heather
43:34.98
31
18
21
Gabak Paige
43:35.44
32
71
22
Erica Jones
44:34.59
33
141
23
Burns Debbie
44:35.69
34
15
24
Mcrae Candace
44:36.78
35
5
25
Guillen Ashley
44:57.47
36
8
26
Guerrero Gabriela
44:57.55
37
10
27
Guillen Christiana
44:57.69
38
28
28
Alvear Alexia
44:58.19
39
166
29
Jabnouni Monika
45:18.43
40
157
30
Smokowice Agnieska
45:21.12
41
52
31
Massey Shannon
46:07.25
42
24
32
Manning Caroline
46:11.11
43
62
33
Caputo Kayla
46:13.20
44
148
34
Slonicki Kristen
47:02.04
45
164
35
Kiker Alexandra
47:21.10
46
49
11
Duran Anthony
47:25.27
47
93
36
Cruz-Sheehan Kaity
47:25.96
48
84
37
Goldberg Careen
47:26.28
49
42
38
Swany Melissa
47:38.05
50
51
39
Massey Joe
47:38.55
51
94
40
Murray Greta
47:45.59
52
155
12
Harry Benstein
49:29.03
53
154
41
Phyllis Benstein
49:33.33
54
163
42
Beale Katie
49:45.16
55
70
13
Schone Nick
49:47.25
56
47
43
Schone Jessica
50:18.51
57
153
44
Snyder Lois
50:19.37
58
60
45
Gillis Jess
51:12.71
59
61
14
Gillis William
51:14.93
*
7
*
Mosher Trina
*
32
*
Caldwell Jennifer
*
35
*
Perez Vanessa
*
36
*
Morales Omar
*
46
*
Henley Aaron
*
48
*
Wheeler Cory
*
58
*
Checo Nicole
*
64
*
Henley Roxyanna
*
65
*
Samantha Andrea
*
66
*
Irigoyen Johanna
*
67
*
Vanschoyck Toni
*
69
*
Barrett Amanda
*
72
*
Castaneda Maria Andrea
*
73
*
Beltran Jennifer
*
74
*
Cuenca Amado
*
77
*
Rodriguez Natalie
*
85
*
Paarni Christa
*
96
*
Irigoyen Angel
*
98
*
Alvarez Brittany
*
99
*
Urdaneta Ray
*
112
*
Terilli Bianca
*
125
*
Ortega Jacqueline
*
130
*
Kimbro Joanna
*
131
*
Kimbro Kyle
*
142
*
Rosado Bianca
*
146
*
Ross Angela
*
168
*
Sauer Brittany
*
169
*
Kayiket Deniz
*
178
*
Reyes Jensine
*
179
*
Richardson Natalie
*
180
*
Simmons Ros
*
181
*
Treloar Jay
*
182
*
Salinas Genesis
*
183
*
Gowen Reed Sara
*
184
*
Heidman Stacey
*
185
*
Niemiec Jasmin
*
186
*
O'brien-Roman Jemmalyn
*
187
*
Poulin Price Angela
*
188
*
Rose Britty
*
189
*
Roth Derek
*
190
*
Roth Rachel
*
9
*
Sanchez Connie
*
54
*
Rash Jason
*
95
*
Alario Victoria