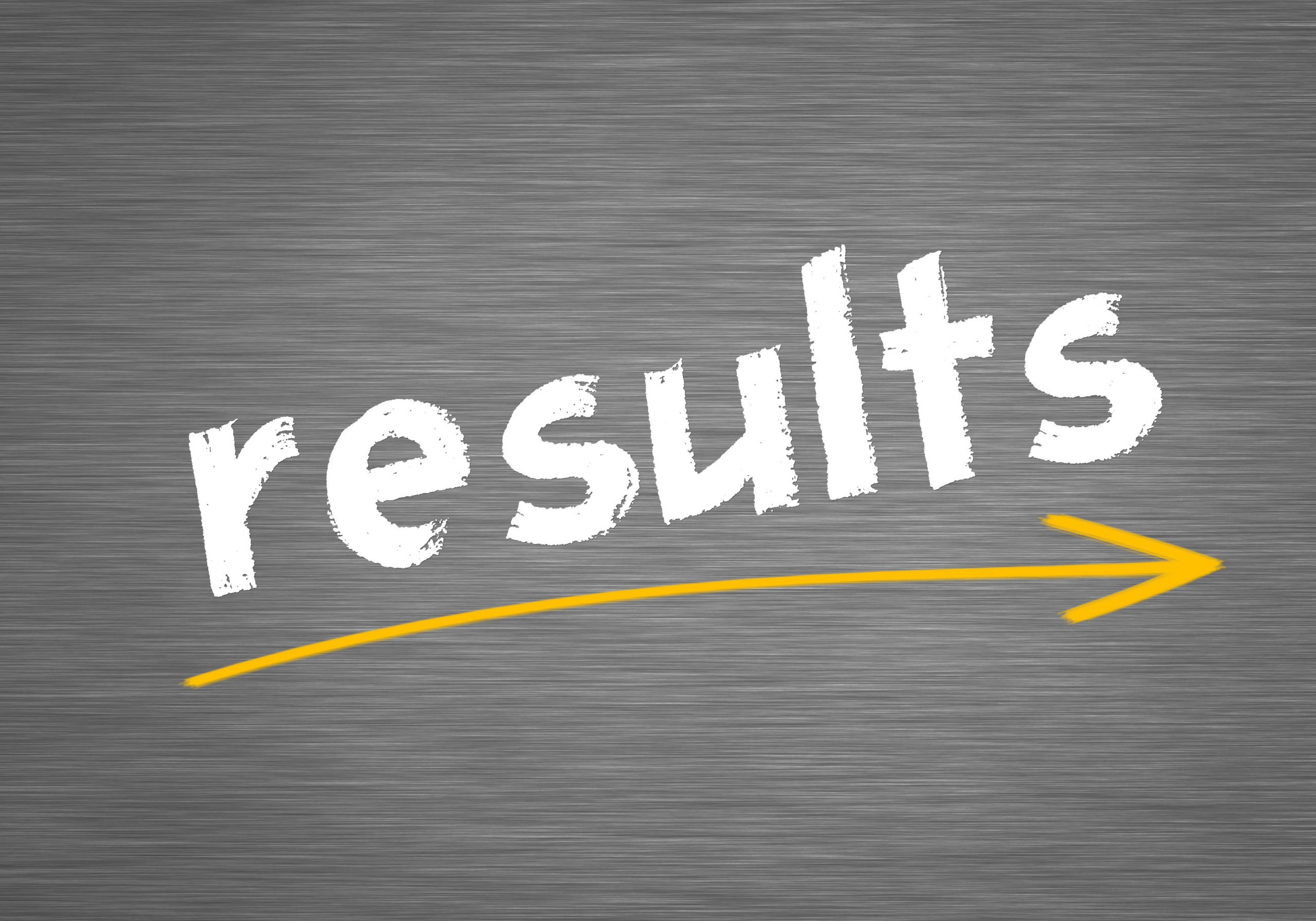 Really great weather conditions this morning for the 46th Annual Hash House Harriers Cross Island Relay, where teams of 6 runners each complete a 4 mile Leg of the race which starts near Colliers Beach in the East of Grand Cayman and finishes 24 miles later at Smith Barcadere. The race started promptly at 6am with 3 teams' first runners missing (but who later turned up and were allowed to run) from the 89 total entries.
Leg 1 – The leg has runners heading past Tukka, through Gun Bay and finishing the Blow Holes side of East End. From the get-go it was Esmond Brown (Appleby AC) who bolted off at a rapid rate of knots leaving a group of 6 running together vying for second position, and the rest of the runners spread out in his wake. Esmond barely let up his pace, increased his lead each mile and by the end of the first leg had completed in an impressive time of 22:09, which ended up being the fasted leg of the day. In the chasing pack, it was Wyatt Bodden and Abraham Whittaker (both from 345AC teams) who forged ahead with Wyatt's track speed pulling him away in the last mile and finished the leg in 23.32 just 83 seconds adrift of Esmond. Abraham finished the leg in a time of 23.39 for third team. Wesley Cullum (CUC Striders 1) also completed in under 24 minutes. Unfortunately, one of the runners collapsed with about 1km to go and thanks to Ben Strangeway, Doug Anderson and Neal Ainscow who stopped to check he was ok and forfeited 1-2 minutes. A big thanks to these guys for ensuring a fellow runner's safety came first (sorry if I missed anyone else) before continuing. Having spoken with a team mate of the fallen runner we understand the runner said he feels much better but will get a medical check-up.
Laura Hicks (345AC Gurls) was the fastest female runner completing in 28.17 with Mercyline Chemutai (that name sound Kenyan to me!!) from the 'Movers for Life – Conquerors' team the second quickest female in 30:47.
Leg 2 – Runners pass Shetty Hospital and the Lovers' Wall and continue until Frank Sound. 345AC and a Mustang's Levi Superville had the daunting task of chasing experienced vet Conrad Proud (Appleby AC) to try close the gap to give his team a fighting chance of challenging the pre-race favorites. Levis' chase was successful and he ran the quickest Leg 2 of the day in 23.58 reducing the gap between the top two teams to around 40 seconds by the end of the leg. Elaine Anderson ran a very quick leg in 25.56 (fastest female of leg 2) which had Walkers Running now in third place by the end of leg 2. Fourth team through was KPMG Six Sybols with Adam McSharry-Downie passing a three teams. The youngest runner in the entire event was 10 year old Doireann Lynch completed the leg in 33.14, so the future of distance running looks great.
Leg 3 – from Frank Sound, runners continue along the same direction, passing the Lighthouse Restaurant and continuing towards Bodden Town, where the leg ends next to Kipling Street. The quickest performer of leg 3 was Gregley Gayle in 23.33 bring his team from 79th to 55th place (always great fun when you are constantly passing other runners and I'm sure Gregley had a blast). In the top half the next best fastest runners were both ladies, Olivia Shanks in 25.15 pushing Appleby AC further ahead and Tiffany Cole (345AC Gurls) in 25.26 ensuring their all-female team title was all but secured. The overall top three places of Appleby AC (Olivia), 345AC and a Mustang (Sherlock Brooks), and Walkers Running (Colm Dawson) remained the same positions although the gaps were much larger and short of a disaster, these three places were as good as done by the end of leg 4. That said, a lot can happen in 12 miles, so you never know.
Leg 4 – Runners go through Bodden Town and continue on Shamrock Road, with a left turn at the end of the leg (so the changeover was not on a dangerous bend in the road). Last week's Stride Against Cancer half-marathon winner Jason Trautman ran a storming leg in 22.25 which was only bettered by team-mate Esmond on leg 1 and very impressive considering it was hotter and humid as the skies threatened to drop some heavy rain. Half-mile track specialist Michael Smikle (345AC and a Mustang) was outside his comfort zone but still managed a decent time of 23.17 to retain second spot, with Blake Egelton bringing Walkers Running in next, so still no change between the top three. Wes Heistand (Movers Inspirational) had the third quickest time on leg 4. Luariane Gowers (I Thought They Said Rum), Charlotte Cloette (Intertrust and a Diva) and Charlotte Kerr (345AC Gurls) were the three quickest ladies.
Leg 5 – on to Shamrock road, in Savannah, passing Country Side and onto Old Prospect Point and finishing the leg on the old road where Durty Reid used to be. At this stage of the relay, most of the runners are spread out and often runners find themselves on their own for most of the 4 miles. During leg 5 Appleby AC's dominance continued as Adam Newman ran 23.12 and easily quicker than any nearest challenger, which was Theo Lefkos (Walkers Running) in 25.20 and Paul Henry (WNRC Quads of Fury) in 26.35. Michelle Vinton ((Harmonic 1), Sherry Fleming (PWC Partners & Directors) and Kirsten Cellier were the top three ladies.
Leg 6 – final leg is straight down South Sound and all the way to Smith Barcadere. Easily the quickest last leg was Juan Pablo Valerio in 23.25 ensuring 345AC and a Mustang were second with Graham Blyth second fastest leg time but his team Appleby AC easily outclassed their rivals winning in 2:22.20, with second place 7 minutes behind them. Walkers remained in third and took the winners prize for first Corporate Team. Brandon Dale (Over Confident and Under Trained) was third quickest leg runner in 25.19. Marlie du Toit (KPMG Six Symbols) was fourth quickest but fastest female with Ava Hider (345AC Gurls) and Olivia Shanks (Harneys Transactional) second and third quickest leg 6 females.
Hope you all enjoyed the day. Thanks to sponsors Fidelity Bank for its continued support. Thanks goes to the Hash Hash Harriers and its volunteers and to all other water stops and timing volunteers who make this all possible.
Overall team places
Female top 3 – MDR Gurls (Laura Hicks, Doireann Lynch, Tiffany Cole, Charlotte Kerr, Kiara McLaughlin and Ava Hider), Movers for Life Conquerors (Mercyline Chemutai, Pam Abbott, Tracey Walker, Megan Webb Saunders, Elaine Gomez and Melanie Johnson), F45 Girls (Jayme Thompson, Leane Thorne, Sarah Ryan, Kinsey Joiner, Katy Bayles and Lisa Kemp)
Corporate top 3 – Walkers Running (Hugh Anderson, Elaine Anderson, Colm Dawson, Blake Egelton, Theo Lefkos and Peter Kendall), KPMG Six Symbols (Christian Henning, Adam McSharrie-Downie, Theo Louw, Justin May, Kobus Minaar and Marlie du Toit), Harmonic 1 (Nish Vora, Alex Johnson, David Bennett, Jason Keating, Michelle Vinton and Ian Ballard.
Open Div top 5 – Appleby AC (Esmond Broan, Conrad Proud, Olivia Shanks, Jason Trautman, Adam Newman and Graham Blyth), 345AC and a Mustang (Wyatt Bodden, Levi Superville, Sherlock Brooks, Michael Smikle, James Crooks and Juan Pablo Valerio), Over Confident and Under Trained (Ben Strangeway, Nick Yale, Phill Thompson, Tom Cowling, Toby Bowles and Brandon Dale), Intertrust and a Diva (Warren Keens and Charlotte Cloette), 345AC – Muppets(Cullainn Lynch, Breannach Lynch, Sean Leon, Josh Conen, Luke Dodson and Jordan Wright)
Hash House Harriers 46th Annual Cross Island Relay 2020
| | | | | | | | | | | |
| --- | --- | --- | --- | --- | --- | --- | --- | --- | --- | --- |
| Posn | Bib | Team Name | Leg 1 | Leg 2 | Leg 3 | Leg 4 | Leg 5 | Leg 6 | Time | Division |
| 1 | 78 | Appleby Athletics Club | 22:09.80 | 24:33.53 | 25:15.26 | 22:25.06 | 23:12.12 | 24:45.12 | 2:22:20.87 | Open |
| 2 | 30 | 345AC and A Mustang | 23:32.06 | 23:50.95 | 27:30.77 | 23:17.06 | 27:46.09 | 23:25.07 | 2:29:21.97 | Open |
| 3 | 25 | Walkers Running | 24:20.62 | 25:56.81 | 27:58.21 | 26:51.07 | 25:20.87 | 26:11.00 | 2:36:38.56 | Corporate |
| 4 | 70 | Over Confident And Under Trained | 27:04.11 | 28:27.91 | 26:28.53 | 27:44.26 | 27:39.10 | 25:19.40 | 2:42:43.28 | Open |
| 5 | 47 | Kpmg: Six Symbols | 24:43.36 | 27:29.63 | 30:32.62 | 26:43.55 | 28:00.75 | 25:27.10 | 2:42:56.98 | Corporate |
| 6 | 42 | Intertrust And A Diva | 27:57.84 | 30:12.02 | 28:47.53 | 30:03.19 | 28:58.25 | 30:58.00 | 2:56:56.82 | Open |
| 7 | 24 | 345AC The Muppets | 28:39.83 | 28:46.29 | 29:50.69 | 31:33.30 | 30:55.31 | 28:25.70 | 2:58:11.10 | Open |
| 8 | 38 | 345AC Gurls | 28:17.23 | 33:14.03 | 25:26.64 | 30:16.38 | 33:25.15 | 28:11.95 | 2:58:51.36 | All Female |
| 9 | 34 | Harmonic 1 | 31:18.07 | 32:43.74 | 30:14.96 | 30:47.22 | 28:20.32 | 27:27.41 | 3:00:51.69 | Corporate |
| 10 | 36 | F45 2 | 30:02.65 | 30:24.63 | 29:46.71 | 31:05.81 | 33:39.28 | 27:08.21 | 3:02:07.26 | Open |
| 11 | 54 | Wnrc Quads Of Fury | 39:31.53 | 29:11.79 | 30:04.24 | 31:09.04 | 26:35.84 | 27:02.71 | 3:03:35.12 | Open |
| 12 | 84 | Red Sail Sports A | 27:08.01 | 30:40.92 | 31:49.28 | 32:56.97 | 32:17.94 | 28:44.45 | 3:03:37.55 | Corporate |
| 13 | 86 | Dartians | 31:53.02 | 30:19.26 | 32:59.74 | 31:13.36 | 29:21.89 | 31:06.88 | 3:06:54.13 | Corporate |
| 14 | 15 | Movers Inspirational | 50:38.43 | 30:13.35 | 26:05.95 | 25:16.31 | 28:50.36 | 26:52.79 | 3:07:57.17 | Open |
| 15 | 27 | Movers For Life Conquerors | 30:47.93 | 30:03.67 | 33:02.56 | 31:49.00 | 30:37.21 | 31:52.46 | 3:08:13.25 | All Female |
| 16 | 60 | Wnrc Chafing The Dream | 27:05.68 | 25:09.02 | 39:15.39 | 30:59.19 | 31:51.58 | 34:18.75 | 3:08:39.58 | Open |
| 17 | 66 | EY Triad Mike Matt James | 31:26.59 | 31:46.02 | 29:35.62 | 32:27.27 | 32:39.31 | 31:33.98 | 3:09:28.77 | Corporate |
| 18 | 59 | Mamba | 30:21.80 | 28:29.65 | 33:12.83 | 27:56.49 | 29:38.31 | 40:27.00 | 3:10:06.06 | Corporate |
| 19 | 51 | 345AC Beauty And Two Beasts | 23:39.88 | 35:52.21 | 33:53.17 | 39:19.16 | 31:00.41 | 26:53.25 | 3:10:38.05 | Open |
| 20 | 5 | Pwc Partners & Directors | 28:36.42 | 34:38.08 | 34:35.49 | 34:22.92 | 29:15.51 | 30:03.01 | 3:11:31.41 | Corporate |
| 21 | 89 | Easier Said Than Run | 31:58.52 | 32:25.68 | 29:28.26 | 31:55.42 | 31:08.69 | 35:05.38 | 3:12:01.92 | Open |
| 22 | 28 | Maitland Six Pac | 33:41.27 | 30:43.87 | 33:50.22 | 33:44.73 | 31:18.31 | 29:11.87 | 3:12:30.25 | Corporate |
| 23 | 48 | Kpmg Wildehonde | 35:05.85 | 34:02.73 | 30:18.46 | 30:48.10 | 28:56.73 | 34:18.69 | 3:13:30.55 | Corporate |
| 24 | 61 | Amraces | 31:24.14 | 28:15.87 | 30:01.18 | 31:12.64 | 29:16.60 | 43:33.07 | 3:13:43.49 | Open |
| 25 | 56 | Lifeline | 32:26.97 | 33:22.61 | 36:04.36 | 31:56.20 | 28:28.78 | 31:57.77 | 3:14:16.67 | Open |
| 26 | 35 | F45 Girls | 31:45.99 | 33:13.35 | 31:11.21 | 31:48.73 | 35:42.16 | 31:52.85 | 3:15:34.27 | All Female |
| 27 | 29 | Maples Pace Makers | 31:41.98 | 32:35.92 | 32:33.60 | 32:25.66 | 30:39.11 | 36:00.21 | 3:15:56.46 | Corporate |
| 28 | 17 | Kensington | 32:55.08 | 29:51.00 | 32:39.39 | 27:24.28 | 42:34.76 | 31:35.47 | 3:16:59.96 | Corporate |
| 29 | 32 | Knockout | 29:39.81 | 35:00.96 | 33:12.69 | 34:58.91 | 31:08.30 | 32:59.83 | 3:17:00.48 | Open |
| 30 | 74 | Excel-Erators | 34:16.91 | 34:16.37 | 34:21.23 | 31:17.11 | 33:05.06 | 29:55.29 | 3:17:11.95 | Open |
| 31 | 46 | Harneys Litigation | 27:34.22 | 36:54.33 | 30:17.27 | 34:20.86 | 33:43.34 | 35:12.00 | 3:18:02.00 | Corporate |
| 32 | 22 | Wnrc Cirque Du Sore Legs | 32:11.27 | 31:17.97 | 30:18.24 | 34:09.33 | 41:01.15 | 29:05.90 | 3:18:03.84 | Open |
| 33 | 12 | Fun Runners | 36:33.56 | 46:42.93 | 23:33.95 | 27:53.00 | 28:09.03 | 35:49.67 | 3:18:42.12 | Open |
| 34 | 9 | Maples Been There, Run That | 26:31.79 | 28:58.92 | 35:09.67 | 42:14.69 | 31:49.23 | 33:59.35 | 3:18:43.62 | Corporate |
| 35 | 72 | Hyperion Heroes | 31:25.95 | 34:35.84 | 33:52.52 | 37:44.53 | 30:42.26 | 31:10.72 | 3:19:31.80 | Open |
| 36 | 73 | Glug Glug | 37:59.02 | 30:13.02 | 30:47.76 | 31:31.12 | 33:08.26 | 36:10.82 | 3:19:49.98 | Open |
| 37 | 83 | Team Pappagallo | 34:20.38 | 33:27.39 | 34:35.28 | 34:57.50 | 32:27.08 | 30:49.43 | 3:20:37.05 | Corporate |
| 38 | 79 | Appleby | 37:25.34 | 24:23.99 | 38:44.25 | 29:01.70 | 38:49.90 | 33:06.66 | 3:21:31.81 | Corporate |
| 39 | 77 | I Thought They Said Rum | 32:25.94 | 36:29.70 | 33:59.02 | 28:38.17 | 41:15.86 | 28:57.33 | 3:21:46.00 | Open |
| 40 | 14 | Aon Team South Africa | 32:10.15 | 34:42.20 | 41:55.83 | 32:26.67 | 29:58.75 | 30:48.17 | 3:22:01.75 | Corporate |
| 41 | 7 | Pwc Advisory | 31:40.15 | 29:04.22 | 37:22.95 | 33:24.67 | 33:37.28 | 37:19.27 | 3:22:28.52 | Corporate |
| 42 | 64 | Cuc Striders 1 | 23:50.86 | 37:46.73 | 37:09.76 | 32:34.60 | 35:43.49 | 36:33.07 | 3:23:38.49 | Corporate |
| 43 | 45 | Harmonic 2 | 28:02.78 | 42:28.49 | 30:30.23 | 44:02.64 | 31:43.44 | 28:29.71 | 3:25:17.26 | Corporate |
| 44 | 67 | It's Accrual World | 33:42.79 | 30:08.37 | 33:55.70 | 34:14.80 | 38:20.32 | 35:18.25 | 3:25:40.22 | Corporate |
| 45 | 55 | Rum Runners | 40:02.40 | 32:43.46 | 35:02.32 | 35:27.19 | 32:21.77 | 31:00.70 | 3:26:37.83 | Open |
| 46 | 13 | Aon Team Ireland | 31:57.60 | 32:50.85 | 38:24.96 | 35:01.11 | 33:51.31 | 34:54.69 | 3:27:00.50 | Corporate |
| 47 | 49 | Team Maples | 34:53.88 | 27:54.04 | 37:02.82 | 29:05.52 | 44:56.15 | 33:29.38 | 3:27:21.78 | Corporate |
| 48 | 39 | Deloitte Fa | 35:44.44 | 44:12.15 | 31:03.26 | 36:09.49 | 30:19.04 | 29:59.62 | 3:27:27.98 | Corporate |
| 49 | 63 | Swiftly Fifity | 36:52.68 | 32:51.76 | 37:31.98 | 34:03.47 | 35:56.01 | 30:48.15 | 3:28:04.02 | All Female |
| 50 | 57 | Soon Come | 35:35.20 | | | 33:11.11 | 31:57.79 | 36:42.48 | 3:28:45.63 | Open |
| 51 | 19 | Rawlinson And Hunter | 35:16.63 | 36:58.62 | 29:30.48 | 29:18.28 | 35:37.29 | 42:07.17 | 3:28:48.44 | Corporate |
| 52 | 85 | Red Sail Sports B | 33:04.92 | 33:52.47 | 35:15.81 | 42:57.11 | 33:27.02 | 31:28.51 | 3:30:05.82 | Corporate |
| 53 | 88 | Red Sail Sports Ladies | 37:27.18 | 33:16.63 | 37:13.73 | 38:10.26 | 35:10.57 | 29:24.21 | 3:30:42.56 | Corporate |
| 54 | 53 | Movers For Life Kenya | 36:15.60 | 34:49.93 | 38:40.32 | 31:42.51 | 33:39.27 | 38:25.66 | 3:33:33.27 | Open |
| 55 | 20 | Intertrust | 30:30.67 | 32:42.10 | 33:31.96 | 34:16.42 | 36:19.88 | 46:29.76 | 3:33:50.76 | Corporate |
| 56 | 44 | Grumpy Old Men | 30:34.55 | 33:58.02 | 40:20.23 | 35:11.29 | 41:06.41 | 33:23.32 | 3:34:33.80 | Open |
| 57 | 21 | Run So-Far-Ians Dart | 35:56.70 | 36:08.26 | 33:40.50 | 32:41.15 | 32:08.68 | 44:10.80 | 3:34:46.08 | Corporate |
| 58 | 2 | Pwc Maddy Made Me Do It | 36:57.11 | 37:49.20 | 33:13.11 | 35:40.65 | 35:32.84 | 35:45.99 | 3:34:58.89 | Corporate |
| 59 | 81 | Six Pack | 35:35.22 | 33:35.92 | 40:02.44 | 35:01.49 | 35:07.86 | 36:20.83 | 3:35:43.74 | Open |
| 60 | 18 | Evolving Steps | 31:18.57 | 34:33.42 | 43:16.82 | 30:37.65 | 43:39.50 | 32:39.40 | 3:36:05.34 | Open |
| 61 | 4 | Pwc The Dark Nike Rises | 36:39.95 | 42:55.22 | 38:06.26 | 33:15.78 | 32:41.32 | 32:27.61 | 3:36:06.12 | Corporate |
| 62 | 69 | RSM | 34:10.80 | 34:05.04 | 35:39.93 | 36:51.17 | 40:03.70 | 35:41.24 | 3:36:31.86 | Corporate |
| 63 | 31 | Harneys Transactional | 41:04.83 | 46:07.09 | 41:32.55 | 27:05.44 | 34:13.86 | 28:28.15 | 3:38:31.90 | Corporate |
| 64 | 87 | Bdo | 34:29.54 | 46:46.19 | 31:10.52 | 36:31.89 | 31:35.32 | 38:10.62 | 3:38:44.05 | Corporate |
| 65 | 43 | Hash House Harriers Elite | 30:10.63 | 36:58.50 | 43:43.97 | 37:52.02 | 33:01.71 | 37:11.00 | 3:38:57.82 | Open |
| 66 | 10 | Ritz Lions | 34:10.00 | 40:09.80 | 40:50.55 | 41:38.96 | 32:38.01 | 30:21.95 | 3:39:49.25 | Corporate |
| 67 | 37 | F45 1 | 31:49.12 | 38:12.91 | 43:38.48 | 44:03.07 | 30:48.90 | 31:33.59 | 3:40:06.05 | Open |
| 68 | 26 | Mufg Force | 30:23.19 | 43:24.38 | 40:09.09 | 34:31.18 | 37:31.93 | 34:50.74 | 3:40:50.47 | Corporate |
| 69 | 33 | Long Distance Relay-Tionship | 32:01.55 | 40:23.39 | 34:04.98 | 48:38.41 | 36:57.61 | 32:17.30 | 3:44:23.22 | Open |
| 70 | 76 | Mufg 2 | 32:50.24 | 32:19.75 | 33:03.93 | 39:54.70 | 39:51.68 | 47:21.28 | 3:45:21.55 | Corporate |
| 71 | 71 | What Is The Super Bowl | 30:10.81 | 34:30.93 | 32:08.51 | 37:44.49 | 46:36.35 | 47:55.78 | 3:49:06.84 | Open |
| 72 | 1 | Pwc Globetrotters | 38:45.63 | 35:24.66 | 44:30.28 | 36:50.60 | 36:22.44 | 40:20.98 | 3:52:14.56 | Corporate |
| 73 | 16 | Grant Thornton Cayman Islands | 36:29.68 | 32:20.34 | 35:19.24 | 35:13.88 | 36:43.12 | 58:07.69 | 3:54:13.93 | Corporate |
| 74 | 23 | Cais Brazil | 32:17.26 | 38:41.88 | 42:33.63 | 38:56.85 | 44:45.91 | 37:25.90 | 3:54:41.41 | Open |
| 75 | 11 | Ritz Runners | 35:33.74 | 47:24.30 | 41:09.54 | 43:49.45 | 33:15.84 | 34:10.66 | 3:55:23.50 | Corporate |
| 76 | 8 | Pwc | 35:38.72 | 34:14.27 | 36:27.77 | 37:15.30 | 32:26.01 | 59:23.56 | 3:55:25.61 | Corporate |
| 77 | 50 | Movers For Life Imagination. | 42:13.79 | 35:39.76 | 41:15.32 | 39:13.34 | 38:32.42 | 39:17.97 | 3:56:12.59 | Open |
| 78 | 41 | Knockout Fitness Woman's Power | 37:21.81 | 44:04.79 | 36:07.95 | 38:29.79 | 43:42.68 | 39:32.22 | 3:59:19.21 | All Female |
| 79 | 68 | Grand Runners | 40:37.43 | 47:01.08 | 43:16.34 | 42:03.59 | 33:57.79 | 33:19.08 | 4:00:15.29 | Corporate |
| 80 | 65 | Cool Runnings | 39:53.16 | 40:41.89 | 46:55.54 | 34:50.26 | 35:24.42 | 42:45.30 | 4:00:30.55 | All Female |
| 81 | 58 | Road Warriors | 36:15.44 | 41:40.28 | 38:47.09 | 39:33.38 | 44:36.73 | 48:26.78 | 4:09:19.68 | All Female |
| 82 | 82 | They See Me Rollin' | 40:11.09 | 50:18.54 | 41:53.94 | 30:22.97 | 40:52.91 | 47:31.95 | 4:11:11.38 | Open |
| 83 | 3 | Pwc Scrambled Legs | 37:44.25 | 36:49.46 | 40:04.80 | 50:22.42 | 50:06.55 | 36:44.96 | 4:11:52.41 | Corporate |
| 84 | 75 | Only The Two Of Us | 40:54.29 | 38:34.15 | 41:51.10 | 44:40.50 | 44:37.39 | 42:53.92 | 4:13:31.32 | Open |
| 85 | 80 | McGrath Tonner Dream Team | 40:09.09 | 41:15.58 | 42:13.39 | 52:02.93 | 34:40.77 | 45:54.67 | 4:16:16.41 | Corporate |
| 86 | 6 | Pwc Purple Turtles | 54:27.25 | 32:19.45 | 46:37.26 | 36:36.20 | 48:53.37 | 40:24.63 | 4:19:18.13 | Corporate |
| 87 | 62 | CUC Striders 2 | 40:38.00 | 46:15.33 | 42:02.05 | 36:59.19 | 49:16.40 | 46:30.94 | 4:21:41.89 | Corporate |
| 88 | 52 | Carey Olsen | 31:50.16 | 51:37.78 | 52:44.06 | 50:45.79 | 35:45.44 | 40:47.31 | 4:23:30.51 | Corporate |
| 89 | 40 | MFL Never Give Up | 51:57.25 | 43:09.99 | 38:50.53 | 50:14.08 | 45:37.50 | 43:50.77 | 4:33:40.10 | All Female |
| | |
| --- | --- |
| Runner 1 | Leg 1 |
| Esmond Brown | 22:09.80 |
| Wyatt Bodden | 23:32.06 |
| Abraham Whittaker | 23:39.88 |
| Wesley Cullum | 23:50.86 |
| Hugh Anderson | 24:20.62 |
| Christian Henning | 24:43.36 |
| Sebastian Scholz | 26:31.79 |
| Ben Strangeway | 27:04.11 |
| Neal Ainscow | 27:05.68 |
| Doug Anderson | 27:08.01 |
| William Peake | 27:34.22 |
| Warren Keens | 27:57.84 |
| Eben Nel | 28:02.78 |
| Laura Hicks | 28:17.23 |
| Ric Agrella | 28:36.42 |
| Cullainn Lynch | 28:39.83 |
| Rogerio Pitta | 29:39.81 |
| Johann Prinsloo | 30:02.65 |
| Paul Schreiner | 30:10.63 |
| Paul Schreiner | 30:10.81 |
| Markus Kruger | 30:21.80 |
| Kent Pearce | 30:23.19 |
| Evert Brunekreef | 30:30.67 |
| Eamon McErlean | 30:34.55 |
| Mercyline Chemutai | 30:47.93 |
| Nish Vora | 31:18.07 |
| Rhiannon Woodrow | 31:18.57 |
| Rebert Roodbol | 31:24.14 |
| Kieran Donovan | 31:25.95 |
| Mike Jankowski | 31:26.59 |
| Ryan Murray | 31:40.15 |
| Mark Mugglestone | 31:41.98 |
| Jayme Thompson | 31:45.99 |
| Stellarie Noyons | 31:49.12 |
| Graham Stoute | 31:50.16 |
| Chris Palmer | 31:53.02 |
| Derek Shanahan | 31:57.60 |
| Jacqui Retief | 31:58.52 |
| Shane Delaney | 32:01.55 |
| Yvonne Conradie | 32:10.15 |
| Paul Belson | 32:11.27 |
| Susan Nickason | 32:17.26 |
| Tim Austin | 32:25.94 |
| Zach Brooks | 32:26.97 |
| Davidson Ruwende | 32:50.24 |
| Genevieve Georgiades | 32:55.08 |
| Chris Thomas | 33:04.92 |
| Keegan Delport | 33:41.27 |
| Jeffrey Short | 33:42.79 |
| Luis Guillen | 34:10.00 |
| Gordon Procter | 34:10.80 |
| Jamie Lawlor | 34:16.91 |
| Iulian Davidof | 34:20.38 |
| Rodney Graham | 34:29.54 |
| Giles Butcher | 34:53.88 |
| Juan-Claude Delport | 35:05.85 |
| Julie Proud | 35:16.63 |
| Ibraham Odundo | 35:33.74 |
| Paul McGeough | 35:35.20 |
| Karina McDermot | 35:35.22 |
| Ivan Gonzalez | 35:38.72 |
| Mike Green | 35:44.44 |
| Jan Feik | 35:56.70 |
| Maria Leonce | 36:15.44 |
| Zenobia Badley | 36:15.60 |
| Harriet Hennelly | 36:29.68 |
| Lizzette Yearwood | 36:33.56 |
| Patrick Ball | 36:39.95 |
| Toni Pinkerton | 36:52.68 |
| Amanda Schultz | 36:57.11 |
| Theresa Obispo | 37:21.81 |
| Adam Johnson | 37:25.34 |
| Valerie Randrianasolo | 37:27.18 |
| Adedegi Olaleye | 37:44.25 |
| Lee-Ann Coetzee | 37:59.02 |
| Jeremy Hadley | 38:45.63 |
| Michelle Veldhoven | 39:31.53 |
| Anna Boughey | 39:53.16 |
| Katie Bondy | 40:02.40 |
| Claire Hutchinson | 40:09.09 |
| Mercy Watler | 40:11.09 |
| Uliana Sadovnycha | 40:37.43 |
| Randy Mellaneo | 40:38.00 |
| Erno Virag | 40:54.29 |
| Ally Clynes | 41:04.83 |
| Patricia Muschette | 42:13.79 |
| Silah Kibet | 50:38.43 |
| Charmane Dalhouse | 51:57.25 |
| Deborah Mao | 54:27.25 |
| | |
| --- | --- |
| Runner 2 | Leg 2 |
| Levi Superville | 23:50.95 |
| Esmond Brown | 24:23.99 |
| Conrad Proud | 24:33.53 |
| Paul Henry | 25:09.02 |
| Elaine Anderson | 25:56.81 |
| Adam Mcsharry-Downie | 27:29.63 |
| Neil Randell | 27:54.04 |
| Mark Reed | 28:15.87 |
| Nick Yale | 28:27.91 |
| Annalet Kruger | 28:29.65 |
| Breannach Lynch | 28:46.29 |
| Scott Somerville | 28:58.92 |
| Scott Harrison | 29:04.22 |
| Marco Miranda | 29:11.79 |
| Thomas Dillon | 29:51.00 |
| Pam Abbott | 30:03.67 |
| Chris Gauk | 30:08.37 |
| Charlotte Cloete | 30:12.02 |
| Lourika De Waal | 30:13.02 |
| Paul William | 30:13.35 |
| Morgan Shelver | 30:19.26 |
| Gill Gordon | 30:24.63 |
| Jack Golbourn | 30:40.92 |
| Kegan Fisher | 30:43.87 |
| Shonari Gow | 31:17.97 |
| Mike Jankowski | 31:46.02 |
| Saxe Norton | 32:19.45 |
| Heather Francis | 32:19.75 |
| Michal Segal | 32:20.34 |
| Lauren Christie | 32:25.68 |
| Jose Lete | 32:35.92 |
| Jaco Smit | 32:42.10 |
| Steve Sparks | 32:43.46 |
| Alex Johnson | 32:43.74 |
| Howard Byrne | 32:50.85 |
| Michelle Bailey | 32:51.76 |
| Leanne Thorne | 33:13.35 |
| Doireann Lynch | 33:14.03 |
| Natasha Sopow | 33:16.63 |
| Ben Hatt | 33:22.61 |
| Alex Menegon | 33:27.39 |
| Radames Tognazzo | 33:35.92 |
| David Steemson | 33:52.47 |
| Marcelo Magalhaes | 33:58.02 |
| Gerda Delport | 34:02.73 |
| Warren Goosen | 34:05.04 |
| Isobel Tomkinson | 34:14.27 |
| Tracey Smith | 34:16.37 |
| Justine Plenkiwitz | 34:30.93 |
| Imogen Hall | 34:33.42 |
| Martin Cooke | 34:35.84 |
| Peter Small | 34:38.08 |
| Ghislain Ghyoot | 34:42.20 |
| Joan Mburu | 34:49.93 |
| Rafael Paredes | 35:00.96 |
| Caitlin Mathiassen | 35:24.66 |
| Richard Jones | 35:39.76 |
| Sharmin Durante | 35:52.21 |
| Jacqueline Thomson | 36:08.26 |
| Jane Ebert Hakonsson | 36:29.70 |
| Deborah Adesanya | 36:49.46 |
| Anna Krendzelakova | 36:54.33 |
| Ronaldo Last Name | 36:58.50 |
| Vivian Morahan | 36:58.62 |
| Alvin Calub | 37:46.73 |
| Jason Powers | 37:49.20 |
| Mike Scott | 38:12.91 |
| Violetta Pusztri | 38:34.15 |
| Cathy Houtts | 38:41.88 |
| Zeljka Nedeljkovic | 40:09.80 |
| Sarah | 40:23.39 |
| Katie Devlin | 40:41.89 |
| Ben Tonner | 41:15.58 |
| Maria Leonce | 41:40.28 |
| Pa Dawson | 42:28.49 |
| Marique Cloete | 42:55.22 |
| Heidi Anderson | 43:09.99 |
| Valentine Ball | 43:24.38 |
| Iraisis Pitta | 44:04.79 |
| Erica Green | 44:12.15 |
| Ally Clynes | 46:07.09 |
| Shawn Myles | 46:15.33 |
| Gina Argenzio | 46:42.93 |
| Britt Viljoen | 46:46.19 |
| Lisa Palfinger | 47:01.08 |
| Racquel Moreau | 47:24.30 |
| Iñaki Watler | 50:18.54 |
| Anika Conolly | 51:37.78 |
| Lesley Slocu | unknown |
| | |
| --- | --- |
| Runner 3 | Leg 3 |
| Gregley Gayle | 23:33.95 |
| Olivia Shanks | 25:15.26 |
| Tiffany Cole | 25:26.64 |
| Jeromini Kimario | 26:05.95 |
| Phill Thompson | 26:28.53 |
| Sherlock Brooks | 27:30.77 |
| Colm Dawson | 27:58.21 |
| Warren Keens | 28:47.53 |
| Nick Quin | 29:28.26 |
| Martin Trott | 29:30.48 |
| James Robinson | 29:35.62 |
| Louise Carroll | 29:46.71 |
| Sean Leon | 29:50.69 |
| Oddy Grullon | 30:01.18 |
| Allison Murphy | 30:04.24 |
| David Bennett | 30:14.96 |
| Anita Warhurst | 30:17.27 |
| Jalene Cruz | 30:18.24 |
| Sarah Wium | 30:18.46 |
| Mylene Menard | 30:30.23 |
| Theo Louw | 30:32.62 |
| Samantha Taylor | 30:47.76 |
| Kruger de Waal | 31:03.26 |
| Troy Matarazzo | 31:10.52 |
| Sarah Ryan | 31:11.21 |
| Giovann Muller | 31:49.28 |
| Justine Plenkiewicz | 32:08.51 |
| Onson Mukwedeya | 32:33.60 |
| Claude Plamondon | 32:39.39 |
| Scott McCarty | 32:59.74 |
| Paul Njogu | 33:03.93 |
| Jezzel De Lara | 33:12.69 |
| Emmet Wilkinson | 33:12.83 |
| Jason Buckle | 33:13.11 |
| Vikram Dookhy | 33:31.96 |
| Dominic Williams | 33:40.50 |
| Dumisani Jonas | 33:50.22 |
| Chris Lennon | 33:52.52 |
| Fabian McCallum | 33:53.17 |
| Lauren Nelson | 33:55.70 |
| David Walshe | 33:59.02 |
| Kim Dennison | 34:04.98 |
| Kate Bosman | 34:21.23 |
| Andrea Bonfante | 34:35.28 |
| Marlon Bispath | 34:35.49 |
| Daniel Johnson | 35:02.32 |
| Peter Huber | 35:09.67 |
| Kevin Bartlett | 35:15.81 |
| Niall McAuliffe | 35:19.24 |
| Zach Sheridan | 35:39.93 |
| Josh Richardson | 36:04.36 |
| Marita Naz | 36:07.95 |
| Daniyar Sagatov | 36:27.77 |
| Tara Thompson | 37:02.82 |
| Karan Andrew | 37:09.76 |
| Becky Catterall | 37:13.73 |
| Ben Henshilwood | 37:22.95 |
| Claire Lloyd-Hickey | 37:31.98 |
| Kurtis Yorke | 38:06.26 |
| Fearghal O'Riordan | 38:24.96 |
| Charmaine Thomas | 38:40.32 |
| Carlos Pimentel | 38:44.25 |
| Maria Blandford | 38:47.09 |
| Yensi Leticia Contreras – Romero | 38:50.53 |
| Daryl Greer | 39:15.39 |
| Julie Cumber | 40:02.44 |
| Benjamin Olayinola | 40:04.80 |
| Kendell Pierre | 40:09.09 |
| Tom Gammage | 40:20.23 |
| Alexandra Anitoaie | 40:50.55 |
| Logan Graydon | 41:09.54 |
| Yanelis Connor | 41:15.32 |
| Michelle Bolingbroke | 41:32.55 |
| Erno Virag | 41:51.10 |
| Dean McGlynn | 41:53.94 |
| Maggie Papadopoulos | 41:55.83 |
| Sylvester Coleman | 42:02.05 |
| Ben Tonner | 42:13.39 |
| Lenin Perumalsamy | 42:33.63 |
| Anna Farkas | 43:16.34 |
| Shanen O'Leary | 43:16.82 |
| Felicia Wight | 43:38.48 |
| Lily Gammage | 43:43.97 |
| Stephon Wright | 44:30.28 |
| Mark John Gueta | 46:37.26 |
| Kerrie Beattie | 46:55.54 |
| Ashleigh Dixon | 52:44.06 |
| Derek O'Brien | unknown |
| Tracey Walker | unknown |
| | |
| --- | --- |
| Runner 4 | Leg 4 |
| Jason Trautman | 22:25.06 |
| Michael Smikle | 23:17.06 |
| Wes Heistand | 25:16.31 |
| Justin May | 26:43.55 |
| Blake Egelton | 26:51.07 |
| Thomas Gray | 27:05.44 |
| George Gorham | 27:24.28 |
| Tom Cowling | 27:44.26 |
| Lucas Christian | 27:53.00 |
| Ernest Sokobe | 27:56.49 |
| Lauriane Gowers | 28:38.17 |
| Edward Pimentel | 29:01.70 |
| Lukas Schroeter | 29:05.52 |
| Kevin Huys | 29:18.28 |
| Charlotte Cloete | 30:03.19 |
| Charlotte Kerr | 30:16.38 |
| Josh Brown | 30:22.97 |
| Jason Signora | 30:37.65 |
| Jason Keating | 30:47.22 |
| Craig Pascoe | 30:48.10 |
| David McIntyre | 30:59.19 |
| Gergana Lyutskanova | 31:05.81 |
| Jalene Cruz | 31:09.04 |
| Alex Moroney | 31:12.64 |
| Chris Palmer | 31:13.36 |
| Richard Harwood | 31:17.11 |
| Jacques de Swardt | 31:31.12 |
| Josh Conen | 31:33.30 |
| MacDonald Machingura | 31:42.51 |
| Kinsey Joiner | 31:48.73 |
| Claire Pattimore | 31:55.42 |
| Jaxon Cover | 31:56.20 |
| Tapiwa Manyikwa | 32:25.66 |
| Yohann Regnard | 32:26.67 |
| James Robinson | 32:27.27 |
| Corey Miller | 32:34.60 |
| Keenan Ebanks | 32:41.15 |
| Will Dzib-Mena | 32:56.97 |
| Lisa Espinosa | 33:11.11 |
| Geoff Butler | 33:15.78 |
| Iain McCallum | 33:24.67 |
| Lenin Perumalsamy | 33:44.73 |
| Chantal Incledon | 34:03.47 |
| Stacey Stewart | 34:09.33 |
| Darren Jack | 34:14.80 |
| Brian Eden | 34:16.42 |
| Paul Madden | 34:20.86 |
| Damian Petney | 34:22.92 |
| Paul Van Galder | 34:31.18 |
| Cindy Hew | 34:50.26 |
| Andrea La Rocca | 34:57.50 |
| Jojo Besano | 34:58.91 |
| Gill McMahon | 35:01.11 |
| Conrad Gough | 35:01.49 |
| Derek Haines | 35:11.29 |
| Matthew Lawson | 35:13.88 |
| Katrina Le bar | 35:27.19 |
| Tanner Manning | 35:40.65 |
| Erica Newman | 36:09.49 |
| Chene Jacobs | 36:31.89 |
| Elbert Megino | 36:36.20 |
| Semir Jandric | 36:50.60 |
| Philip Alexander | 36:51.17 |
| Paul Romlewski | 36:59.19 |
| Dave Lilley | 37:15.30 |
| Garcia Kelly | 37:44.49 |
| Shane Roberts | 37:44.53 |
| Gary Redfern | 37:52.02 |
| Chantalle Blume | 38:10.26 |
| Yensi Contreras | 38:29.79 |
| Fleur Coleman | 38:56.85 |
| Laura Connolly | 39:13.34 |
| Fabian McCallum | 39:19.16 |
| Maria Blandford | 39:33.38 |
| Philippe Kopp | 39:54.70 |
| Crystal Marshall | 41:38.96 |
| Saige Bancroft | 42:03.59 |
| Zoe Du Bois | 42:14.69 |
| Liam Killian | 42:57.11 |
| Julie Rudeen | 43:49.45 |
| Devina Singh | 44:02.64 |
| Kevin Ashworth | 44:03.07 |
| Violetta Pusztri | 44:40.50 |
| Jessica Lopez | 48:38.41 |
| Noemi Diaz Kelly | 50:14.08 |
| Zoren Mungal | 50:22.42 |
| Danielle Connolly | 50:45.79 |
| Alex Davies | 52:02.93 |
| Megan Webb Sanders | unknown |
| | |
| --- | --- |
| Runner 5 | Leg 5 |
| Adam Newman | 23:12.12 |
| Theo Lefkos | 25:20.87 |
| Paul Henry | 26:35.84 |
| Toby Bowles | 27:39.10 |
| James Crooks | 27:46.09 |
| Kobus Minaar | 28:00.75 |
| Eddie Gooden | 28:09.03 |
| Michelle Vinton | 28:20.32 |
| Danny Lyne | 28:28.78 |
| Yazzer Abdullah | 28:50.36 |
| Van Zyl Fourie | 28:56.73 |
| Warren Keens | 28:58.25 |
| Sherry Fleming | 29:15.51 |
| John Carey | 29:16.60 |
| Morgan Shelver | 29:21.89 |
| Nitish Bajaj | 29:38.31 |
| Jaryd Moore | 29:58.75 |
| Kirsten Cellier | 30:19.04 |
| Elaine Gomez | 30:37.21 |
| Michael Oldfield | 30:39.11 |
| Mark Chapman | 30:42.26 |
| Dave O'Driscoll | 30:48.90 |
| Luke Dodson | 30:55.31 |
| Abraham Whittaker | 31:00.41 |
| Dayron Munoz | 31:08.30 |
| Scott Boase | 31:08.69 |
| Barry Goude | 31:18.31 |
| Robert Dixon | 31:35.32 |
| Louise Neilson | 31:43.44 |
| Emma Byrne | 31:49.23 |
| Robin Lowe | 31:51.58 |
| Carlos Espinosa | 31:57.79 |
| Matt O'Keeffe | 32:08.68 |
| Tom Bridgewater | 32:17.94 |
| Brandon Copico | 32:21.77 |
| Amada Hurst | 32:26.01 |
| Massimo Tirotta | 32:27.08 |
| Doris Avalos | 32:38.01 |
| Matthew Cilliers | 32:39.31 |
| Hugh Turner | 32:41.32 |
| Derek Haines | 33:01.71 |
| Marc Halley | 33:05.06 |
| Henno Viljoen | 33:08.26 |
| Tobias Muchene | 33:15.84 |
| Kiara McLaughlin | 33:25.15 |
| Chris Torrie | 33:27.02 |
| Simon Conway | 33:37.28 |
| Jackson Thuo | 33:39.27 |
| Ian Smith | 33:39.28 |
| James Elliott | 33:43.34 |
| Derek Stenson | 33:51.31 |
| Henry Gather | 33:57.79 |
| Derek Bolingbroke | 34:13.86 |
| Sally Bowler | 34:40.77 |
| Alicia Robinson | 35:07.86 |
| Melissa Mobius | 35:10.57 |
| Sandy Hew | 35:24.42 |
| Sabine Schommad | 35:32.84 |
| Mark Edmunds | 35:37.29 |
| Katy Bayles | 35:42.16 |
| Richard Hew | 35:43.49 |
| Peter Sherwood | 35:45.44 |
| Jane Magis | 35:56.01 |
| Leon Rhule | 36:19.88 |
| Yomi So | 36:22.44 |
| Joy De roiste | 36:43.12 |
| Laura McGeever | 36:57.61 |
| Matthew Walker | 37:31.93 |
| Hayley Dryer | 38:20.32 |
| Policarpo Nune | 38:32.42 |
| Simon Hall | 38:49.90 |
| Marvin Gordon | 39:51.68 |
| Adam Passmore | 40:03.70 |
| Allie DiMauro | 40:52.91 |
| Wendy Clarke | 41:01.15 |
| Rodger Yoemans | 41:06.41 |
| Rizlaine D'Ouissi | 41:15.86 |
| Lucas Byrnes | 42:34.76 |
| Hannah Foreman | 43:39.50 |
| Helen De La Cruz | 43:42.68 |
| Celia Cid | 44:36.73 |
| Erno Virag | 44:37.39 |
| Niko Whittaker | 44:45.91 |
| Brennan Ebanks | 44:56.15 |
| Claire Deeny | 45:37.50 |
| Elisabeth Schreiner | 46:36.35 |
| Precy Dyan Montealegre | 48:53.37 |
| Tony Hancock | 49:16.40 |
| Geisa Cerqueira | 50:06.55 |
| | |
| --- | --- |
| Runner 6 | Leg 6 |
| Juan Pablo Valerio | 23:25.07 |
| Graham Blyth | 24:45.12 |
| Brandon Dale | 25:19.40 |
| Marlie Du toit | 25:27.10 |
| Peter Kendall | 26:11.00 |
| Winston Sobers | 26:52.79 |
| Abraham Whittaker | 26:53.25 |
| Ben Strangeway | 27:02.71 |
| James Murray | 27:08.21 |
| Ian Ballard | 27:27.41 |
| Ava Hider | 28:11.95 |
| Jordan Wright | 28:25.70 |
| Olivia Shanks | 28:28.15 |
| Cathal McGrath | 28:29.71 |
| Carl-Lyle Young | 28:44.45 |
| Harvey Gowers | 28:57.33 |
| Martene Fitzgerald | 29:05.90 |
| Tyron Oettle | 29:11.87 |
| Katy Kennedy | 29:24.21 |
| Kelsey Halley | 29:55.29 |
| Jason Trautman | 29:59.62 |
| Liam Fleming | 30:03.01 |
| Alexandru Magheran | 30:21.95 |
| Pat McCallum | 30:48.15 |
| Sjoerd van der Westhuizen | 30:48.17 |
| Andrea Lupo | 30:49.43 |
| Evert Brunekreef | 30:58.00 |
| Simon Crompton | 31:00.70 |
| Scott McCarty | 31:06.88 |
| Mark Chapman | 31:10.72 |
| Joe Palone | 31:28.51 |
| Gill Gordon | 31:33.59 |
| Matthew Cilliers | 31:33.98 |
| Michael Almendarez | 31:35.47 |
| Melanie Johnson | 31:52.46 |
| Lisa Kemp | 31:52.85 |
| Danny Kish | 31:57.77 |
| Sastry Dookhy | 32:17.30 |
| Emma Swinyard | 32:27.61 |
| Chris Sutton | 32:39.40 |
| Mark Miranda | 32:59.83 |
| Daniel Hayward-Hughes | 33:06.66 |
| Sandy Chinian | 33:19.08 |
| Marco Last name | 33:23.32 |
| Ivan Jones | 33:29.38 |
| Nicole Gordon | 33:59.35 |
| Dexter Bangilan | 34:10.66 |
| Charl Grobler | 34:18.69 |
| James Lunn | 34:18.75 |
| Paul Skinner | 34:50.74 |
| Conor O'Dea | 34:54.69 |
| Sandipan Bhowmik | 35:05.38 |
| Lachlan Greig | 35:12.00 |
| Wendy Lennon | 35:18.25 |
| Jordan LaRue | 35:41.24 |
| Emma Draffin | 35:45.99 |
| Gregley Gayle | 35:49.67 |
| Warren Hartley | 36:00.21 |
| Paul Jooste | 36:10.82 |
| Jean Crossan | 36:20.83 |
| Stephen Baker | 36:33.07 |
| Gordon Tull | 36:42.48 |
| Leandro Oliveria | 36:44.96 |
| Dax Johnson | 37:11.00 |
| Jess Shakespheare | 37:19.27 |
| Tanesha Simpson | 37:25.90 |
| Eva Adam | 38:10.62 |
| Ephantus Thumbi | 38:25.66 |
| Sayda Hernandez | 39:17.97 |
| Kristina Miranda | 39:32.22 |
| Alfred Sakyn | 40:20.98 |
| Michael Guo | 40:24.63 |
| Briana Bodden | 40:27.00 |
| Nigel Smith | 40:47.31 |
| Rajay Reid | 42:07.17 |
| Vesna Simmons | 42:45.30 |
| Violetta Pusztri | 42:53.92 |
| Matthew Southgate | 43:33.07 |
| Grecia Hernandez | 43:50.77 |
| Jamie-Lauren McTaggart | 44:10.80 |
| Helen Lakeman | 45:54.67 |
| Joel Ganeshan | 46:29.76 |
| Demesio Frederick | 46:30.94 |
| Andrew Bowie | 47:21.28 |
| Rob Hancock | 47:31.95 |
| Toyin Saliko | 47:55.78 |
| Celia Cid | 48:26.78 |
| Mika Hlungwani | 58:07.69 |
| Karabo Letsoala | 59:23.56 |