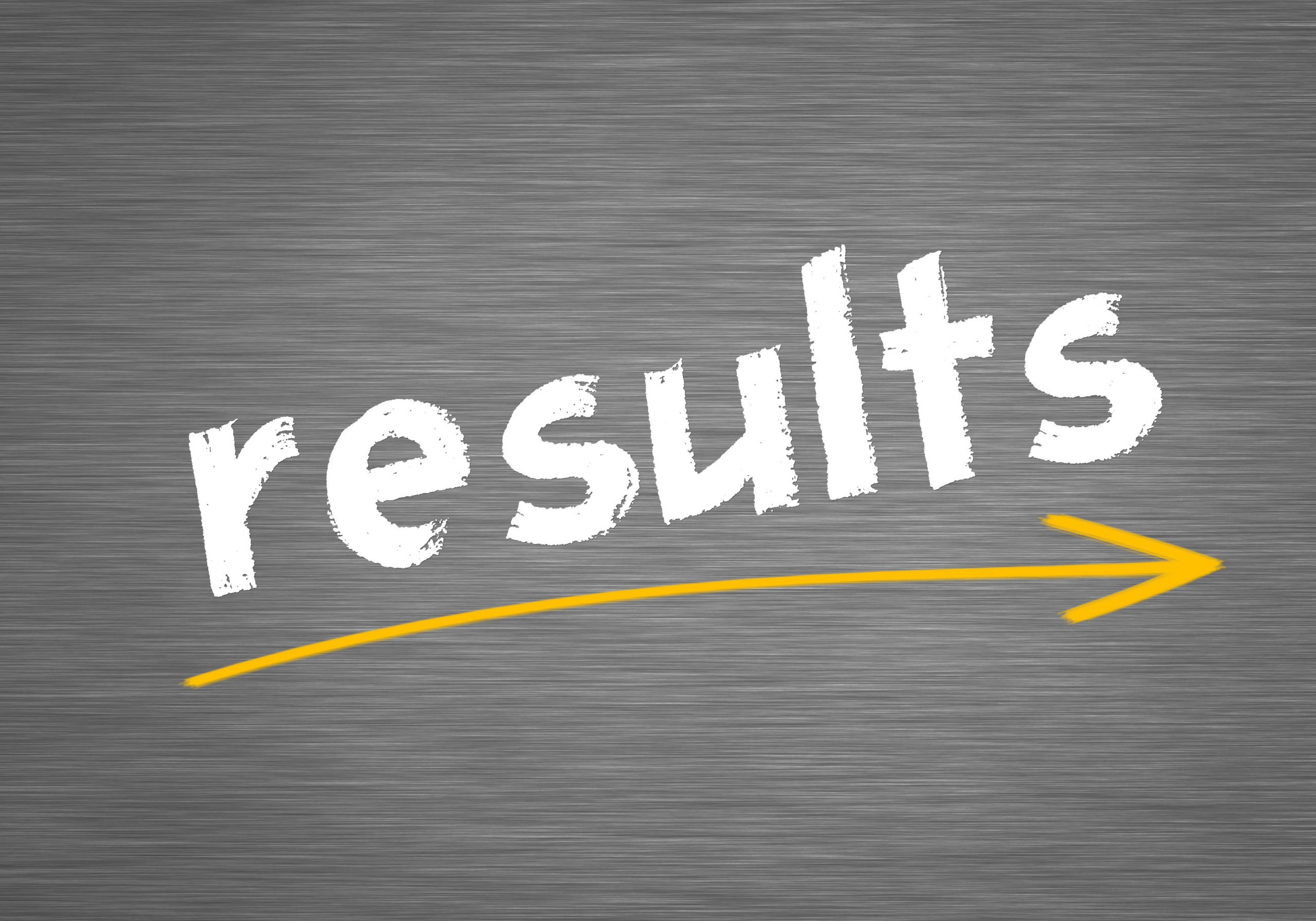 The third race of the 3-race series started on time with 150 runners and walkers warmed up and ready with their final effort and hopefully improve their times or perhaps get ahead of another in the same age group and earn one of the top three age-group trophies. Some age groups were very close such as the female 40-49 with three runners (Melanie Johnson, Jennifer Coleman and Emily Harrison) all with 18 points after two races, so it was all to play for.
The race was started by Theo Kelly of Race Caribbean and straight away twice winner Gregley Gayle went to the front and took an immediate lead ahead of the younger athletes. Michael Smikle had challenged Gregley the last two weeks but was unable to run this morning following a niggling injury after falling on Sunday. Whilst Gregley had his own time-trial, a small group with Wyatt Bodden, James Crooks, Abraham Whittaker and Josh Weaver pursued. Josh realised the pace was tasty so made an adjustment (saving himself for the Duathlon tomorrow) allowing Derek Larner to close the gap on him, and later Marius Acker passed Josh and he was also saving his legs for the Duathlon so was not going as quickly as he had done the past two races. With just under a mile ran, Gregley was well ahead whilst James and Abraham pulled away from Wyatt.
At the finish-line Gregley had an easier race and won in 10:33 whilst James had pulled away from Abraham for second (10:52) and third (10:58) respectively, both the latter running marginally quicker than their times in Race 2. Wyatt held on for fourth place whilst Derek, Marius and Josh were next three home. Brandon Dale was the 9th runner home in less than 12 minutes.
After three races, Gregley took the title with maximum 30 points, James Crooks second with 25 points and Abraham Whittaker third with 20 points.
Tiffany once again dominated the ladies race and was unchallenged with Laura Hicks and Ava Hider repeating their second and third places from Races 1 and 2 and that is how the overall places finished after three races with Tiff on 30 points, Laura on 27 points and Ava 24 Worth mentioning that Amber Myrie had betaken fourth place in all three races so well done to her with 21 points.
Greg Meaker easily dominated the Strollers race each week and he is so quick he was 15th past the finish-line in a time of 12:41, which is very impressive.
Thanks to Fidelity Bank for sponsoring the races and doubling the proceeds for the Hurricane Dorien relief fund. Thanks to all volunteers because without their help the races would not run smoothly.
As mentioned during the pre-race briefing, 345 Athletic Clubs is holding its annual general meeting next Saturday at 10am in the offices of the NDC, Caymanian Village, North Sound Road, and invite all runners of any level, yes, even the couch potatoes. Please come along and see what benefits may be available to you.
Full results below.
Race 3 Results
Posn
Bib
Name
Sex
AG
Club
Time
1.
34
Gregley Gayle
Male
Male 30-39
0:10:33.6
2.
69
James Crooks
Male
Male 15-19
345AC
0:10:52.9
3.
14
Abraham Whittaker
Male
Male 20-29
345AC
0:10:58.6
4.
42
Wyatt Bodden
Male
Male 15-19
345AC
0:11:20.4
5.
299
Derek Larner
Male
Male 50-59
345AC
0:11:31.4
6.
11
Marius Acker
Male
Male 40-49
345AC
0:11:49.4
7.
35
Joshua Weaver
Male
Male 15-19
345AC
0:11:54.0
8.
7
Brandon Dale
Male
Male 30-39
345AC
0:11:58.3
9.
139
Matthew Penner
Male
Male 15-19
0:11:59.5
10.
114
Tiffany Cole
Female
Female 20-29
345AC
0:12:17.2
11.
120
Michael Michelin
Male
Male 12-14
Mustangs
0:12:25.6
12.
67
Phillip Thompson
Male
Male 30-39
345AC
0:12:36.5
13.
30
Javier Perez
Male
Male 30-39
345AC
0:12:39.7
14.
55
Fabian McCallum
Male
Male 20-29
345AC
0:12:40.5
15.
12
Wes Heistand
Male
Male 30-39
0:12:42.2
16.
41
Laura Hicks
Female
Female 30-39
345AC
0:12:47.0
17.
300
Tom Gammage
Male
Male 50-59
Hash
0:12:52.9
18.
48
Ava Hider
Female
Female 15-19
345AC
0:12:58.8
19.
204
Josh Conen
Male
Male 12-14
345AC
0:13:01.7
20.
215
Nick Yale
Male
Male 30-39
0:13:02.6
21.
123
Piotr Sokoluk
Male
Male 40-49
0:13:03.5
22.
83
Cullain Lynch
Male
Male 12-14
345AC
0:13:08.4
23.
68
Everett Brvnekreef
Male
Male 60-69
0:13:14.2
24.
44
Adam Godfrey
Male
Male 15-19
345AC
0:13:32.2
25.
64
Amber Myrie
Female
Female 20-29
0:13:41.2
26.
111
Martin Davies
Male
Male 40-49
0:13:46.3
27.
75
Breannach Lynch
Male
Male 12-14
345AC
0:13:47.4
28.
130
Jennifer Coleman
Female
Female 40-49
0:13:52.7
29.
36
Melanie Johnson
Female
Female 40-49
Movers
0:13:52.9
30.
80
Eric Cronier
Male
Male 50-59
0:13:58.3
31.
161
Jordan Wright
Male
Male 12-14
0:14:05.6
32.
170
Fernando Soler
Male
Male 20-29
0:14:10.8
33.
195
Chris Sutton
Male
Male 60-69
345AC
0:14:12.4
34.
169
Pierre-Louis Sokohl
Male
Male 15-19
345AC
0:14:12.7
35.
209
Tyron Oettle
Male
Male 20-29
0:14:22.8
36.
76
Doireann Lynch
Female
Female Under 12
345AC
0:14:26.1
37.
166
Steven Stewart
Male
Male 30-39
0:14:26.2
38.
121
Shane Delaney
Male
Male 30-39
345AC
0:14:32.3
39.
129
Kirsten Cellier
Female
Female 20-29
0:14:48.2
40.
57
Kate Franklin
Female
Female 40-49
0:14:51.5
41.
60
Orlando Johnson
Male
Male 20-29
0:14:53.4
42.
125
Davontè Howell
Male
Male 12-14
Mustangs
0:14:56.3
43.
133
Emily Harrison
Female
Female 40-49
0:15:02.9
44.
93
John Loebell
Male
Male 60-69
0:15:06.7
45.
298
Jordan Johnson
Male
Male 15-19
0:15:19.0
46.
202
Theo Edman
Male
Male 20-29
0:15:46.4
47.
153
Gabriela Zilio
Female
Female 40-49
0:15:49.5
48.
151
Dumi Jonas
Male
Male 30-39
0:15:57.4
49.
92
Daniela Campbell
Female
Female Under 12
Mustangs
0:16:03.3
50.
5
Aaliyannah Anderson
Female
Female 12-14
Mustangs
0:16:04.7
51.
88
Manuela Alves
Female
Female 50-59
0:16:09.0
52.
203
Bryan Bodden
Male
Male 20-29
0:16:11.7
53.
206
Lenin Perumalsamy
Male
Male 40-49
0:16:14.4
54.
27
Richard Jones
Male
Male 40-49
0:16:17.6
55.
66
James Ehman
Male
Male 50-59
0:16:23.5
56.
72
Robin Davies
Male
Male 50-59
0:16:32.1
57.
58
Owen Franklin
Male
Male Under 12
0:16:34.6
58.
173
Craig Bodden
Male
Male 20-29
Deloitte
0:16:35.0
59.
115
Alex Davies
Male
Male Under 12
0:16:43.6
60.
63
Maria Leonce
Female
Female 50-59
0:16:55.4
61.
150
Isabella McGeough
Female
Female 12-14
345AC
0:17:11.2
62.
28
Laura Connolly
Female
Female 40-49
0:17:29.1
63.
155
Brian Wong
Male
Male 30-39
0:17:29.3
64.
138
Mike Penner
Male
Male 50-59
0:17:32.8
65.
77
Chris Dingsdale
Male
Male 50-59
0:17:37.6
66.
108
Micah Leon
Female
Female 12-14
Mustangs
0:17:39.5
67.
40
Roger Davies
Male
Male 70+
Hash
0:17:44.8
68.
214
O'Brian Clarke
Male
Male 20-29
0:17:51.4
69.
65
Ben Leung
Male
Male 40-49
0:17:56.0
70.
208
Linden Sual
Male
Male 50-59
0:18:02.5
71.
205
Dane Stern
Male
Male – UNKNOWN
0:18:05.0
72.
164
Tamisha Edwards
Female
Female 30-39
0:18:05.6
73.
124
Samantha Sokoluk
Female
Female 20-29
0:18:13.9
74.
32
Carol McKenzie
Female
Female 40-49
0:18:14.8
75.
99
Jim Owen
Male
Male 40-49
0:18:16.4
76.
97
Alex Owen
Female
Female 12-14
0:18:16.4
77.
174
Gary Redfern
Male
Male 40-49
Hash
0:18:18.0
78.
132
Yvonne Pemberton
Female
Female 50-59
0:18:24.4
79.
31
Caroline Courtis
Female
Female 60-69
0:18:30.9
80.
21
Phillip Mathura
Male
Male 15-19
345AC
0:18:37.9
81.
162
Deandra Bigby
Female
Female Under 12
0:18:45.7
82.
181
Alyssa Dodson
Female
Female 40-49
345AC
0:18:48.1
83.
179
Matthew Dodson
Male
Male Under 12
345AC
0:18:48.3
84.
85
Madalena Alves
Female
Female 20-29
0:18:49.8
85.
196
Gineille Felix
Female
Female 30-39
0:18:52.0
86.
190
Jamie Blake
Female
Female 40-49
0:18:57.3
87.
213
Jumie Lilford
Female
Female 40-49
0:18:57.3
88.
87
Nickcoy Stewart
Male
Male 12-14
Mustangs
0:19:04.4
89.
147
Joshua Clarke
Male
Male 12-14
0:19:05.6
90.
54
Rodger Yeomans
Male
Male 70+
Hash
0:19:14.5
91.
50
Kevin Poole
Male
Male 50-59
0:19:24.4
92.
144
Reagan Jacques
Male
Male Under 12
Mustangs
0:19:27.1
93.
191
Jacob Kinghorn
Male
Male Under 12
0:20:08.3
94.
81
David Bodden
Male
Male 20-29
0:20:10.0
95.
149
Timothy Clarke
Male
Male 40-49
0:20:13.7
96.
73
Danann Lynch
Male
Male Under 12
345AC
0:20:32.7
97.
56
Zein Bown
Female
Female 40-49
0:20:36.8
98.
94
Lisa Broadbridge
Female
Female 50-59
0:20:46.0
99.
140
Kirsten Penner
Female
Female 50-59
0:20:48.1
100.
33
Claudina Morgan
Female
Female 15-19
Mustangs
0:20:51.3
101.
135
Paula Swanton
Female
Female 30-39
0:20:52.7
102.
3
Millie Whyte
Female
Female Under 12
345AC
0:20:53.6
103.
71
Sinead Lynch
Female
Female 40-49
345AC
0:21:02.1
104.
197
Kathryn Corkish
Female
Female 12-14
0:21:19.1
105.
20
Avatar Mathura
Male
Male 40-49
0:21:38.6
106.
22
Elysia Murray
Female
Female 40-49
0:21:47.6
107.
89
Krystal Campbell
Female
Female Under 12
Mustangs
0:21:50.5
108.
143
Ben Tonner
Male
Male 40-49
0:21:52.6
109.
142
Doolan Tonner
Male
Male Under 12
0:21:52.6
110.
100
Ceri Davies
Female
Female 50-59
0:21:57.3
111.
105
Alicia Hansraj
Female
Female 30-39
0:22:05.8
112.
78
Jylisa Seymour
Female
Female 12-14
Mustangs
0:22:21.2
113.
152
Helen Wright
Female
Female 20-29
0:22:33.9
114.
210
Natasha Duncan
Female
Female 30-39
0:22:56.5
115.
98
Anna Owen
Female
Female 12-14
0:23:09.1
116.
167
Thelma Badal
Female
Female 40-49
0:23:13.4
117.
24
Fiona Pimentel
Female
Female 50-59
0:23:25.9
118.
45
Sarah Godfrey
Female
Female 50-59
345AC
0:23:33.2
119.
110
Annick Pasquali
Female
Female 50-59
0:23:40.8
120.
163
Imala Edwards
Female
Female Under 12
0:23:51.0
121.
59
Sophia Franklin
Female
Female 12-14
0:23:55.3
122.
103
Nickarie Stewart
Male
Male Under 12
Mustangs
0:24:16.7
123.
172
Bonnie Finnigan
Female
Female 30-39
0:25:07.8
124.
4
Sol Whyte
Male
Male 12-14
345AC
0:25:12.8
125.
2
Mick Whyte
Male
Male 40-49
0:25:13.7
126.
91
Elaine Loebell
Female
Female 60-69
0:25:15.4
127.
29
Cira Olmo
Female
Female 40-49
0:27:29.3
128.
200
Joandy Bodden
Male
Male 12-14
0:27:31.7
129.
1
Fran General
Female
Female 50-59
0:27:51.1
130.
146
Anna Clarke
Female
Female 40-49
0:28:21.0
131.
201
Emma Maddock
Female
Female 12-14
0:28:38.8
132.
109
Saleicia Bailey
Female
Female 20-29
0:29:27.0
133.
95
Aldo Vimini
Male
Male 40-49
0:29:44.7
134.
37
Fabio Andreazzci
Male
Male 40-49
0:29:51.2
135.
38
Chester Canizares
Male
Male 30-39
0:29:51.3
136.
62
Melanie Ebanks-Jackson
Female
Female 40-49
0:30:00.0
137.
207
Claire Coleman
Female
Male 60-69
0:30:26.5
138.
165
Hollie Coleman
Female
Female 20-29
0:30:27.1
139.
177
Sydney Coleman
Male
Male 70+
0:30:28.9
140.
199
Prathna Bodden
Female
Female 30-39
0:31:26.3
141.
148
Gizeal Wright
Female
Female 12-14
0:31:34.6
142.
17
Jeanne Durant
Female
Female 60-69
0:32:22.1
143.
194
Thaddeus Finnigan
Male
Male Under 12
0:33:13.2
144.
193
Jasper Finnigan
Male
Male Under 12
0:34:09.0
145.
192
Barnabas Finnigan
Male
Male Under 12
0:34:09.6
Strollers
1.
118
Greg Meaker
Male
Male 30-39
0:12:41.3
2.
145
Luke Almond
Male
Male 30-39
0:16:00.3
3.
187
Maria Blanford
Female
Female 40-49
0:20:14.2
4.
61
David Jackson
Male
Male 40-49
0:27:12.8
5.
106
Stephen Bailey
Male
Male 40-49
0:31:08.8
6.
198
Alejandro Bodden
Male
Male – UNKNOWN
0:31:26.3