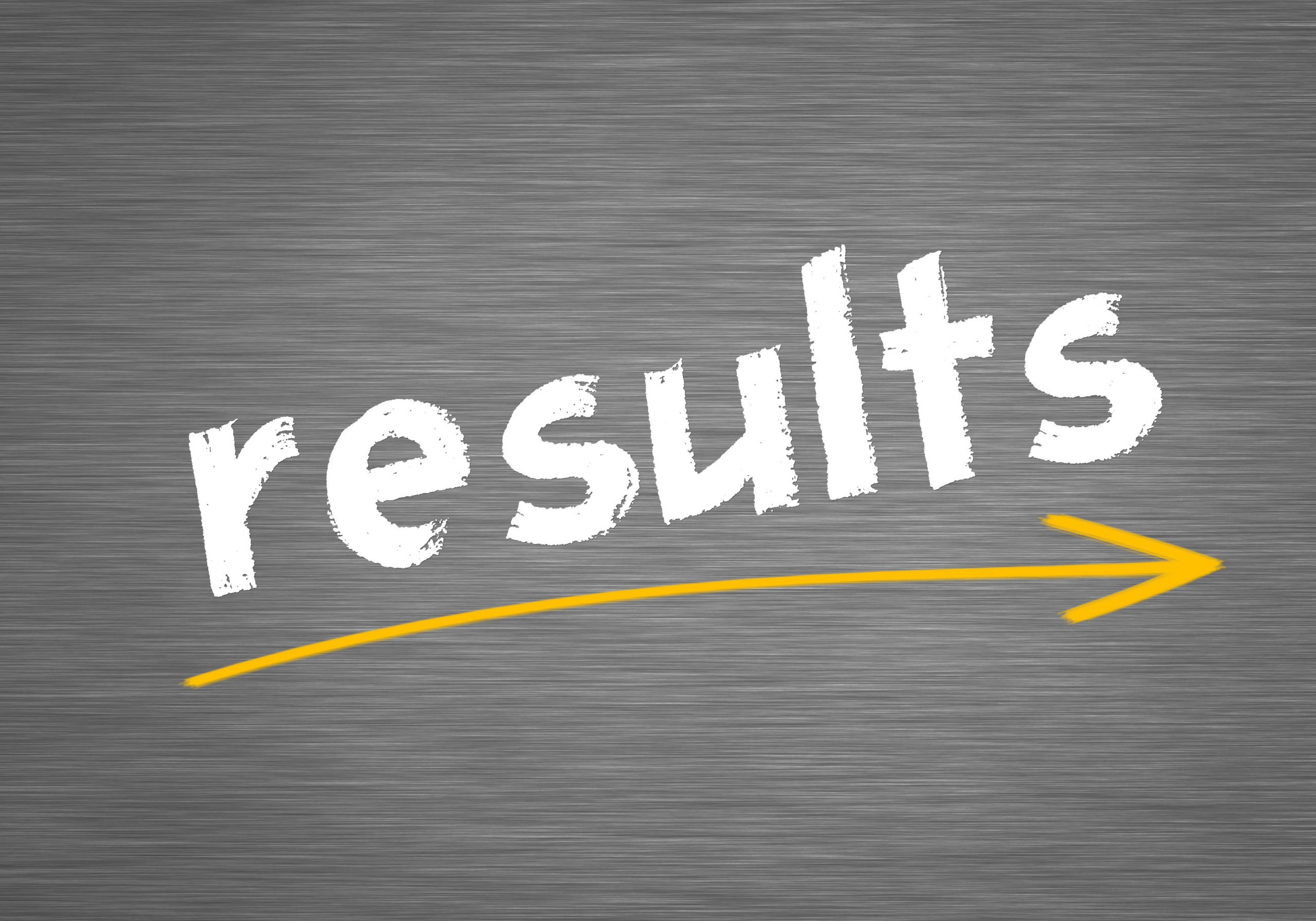 A few more runners for Race 2 of the Fidelity Series compared to week 1. This event is donating the race registration proceeds to assist Hurricane relief efforts in the Bahamas, with the registration fees doubled by the title sponsor Fidelity Bank.
Race 2 was much like the opening race with a number of the faster runners forming a group immediately after the start. After 500 meters or so there was a gap forming as last week's winner Gregley Gayle forced the pace with only Michale Smikle deciding to go with him. In the pack following was James Crooks, Wyatt Bodden, Levi Superville, Abraham Whittaker, Josh Weaver and the two senior runners Marius Acker and Derek Larner who remain competitive.
Reaching half-way in just over 5 minutes Gregley and Michael had 30 yards lead ahead of James who had just started to pull away from the group. Turning at Pure Art with 600 meters to go Gregley had forged ahead of Michael and all he had to do was hold his form to the finish-line, which he did winning in a time of 10:23, and 15 seconds quicker than last week's win. Michael was second again in 10:40 and that was 13 seconds quicker for him. James, Wyatt were the next two places and both crept under the 11 minute barrier which is a very good time. Very close for 5th and 6th was Levi and Abraham with 0.3 seconds between them whilst Marius and Derek scooped the maximum 10 points in their age groups.
In the ladies race it was Tiffany Cole who remained dominant and won unchallenged 11 seconds quicker than her race 1, with Ava Hider closing the gap between herself and Laura Hicks to just 2 seconds, but the top three remained the same as week 1 and unless someone pulls out the trophies may already be decided.
Looking through the results, many ran quicker than week 1 showing they had made an adaption from the first run, but whether they can improve further in week 3 remains to be seen.
Thanks as always to the sponsors and the volunteers.
Race 2 Results
Posn
Bib
Name
Sex
AG
Club
Time
1.
34
Gregley Gayle
Male
Male 30-39
0:10:23.7
2.
13
Michael Smikle
Male
Male 15-19
Mustangs
0:10:40.7
3.
69
James Crooks
Male
Male 15-19
345AC
0:10:54.2
4.
42
Wyatt Bodden
Male
Male 15-19
345AC
0:10:59.9
5.
8
Levi Superville
Male
Male 15-19
345AC
0:11:01.0
6.
14
Abraham Whittaker
Male
Male 20-29
345AC
0:11:01.3
7.
11
Marius Acker
Male
Male 40-49
345AC
0:11:08.7
8.
299
Derek Larner
Male
Male 50-59
345AC
0:11:32.2
9.
126
Juan Pablo Valerio
Male
Male 15-19
345AC
0:11:37.6
10.
7
Brandon Dale
Male
Male 30-39
345AC
0:11:57.0
11.
35
Joshua Weaver
Male
Male 15-19
345AC
0:11:59.2
12.
139
Matthew Penner
Male
Male 15-19
0:12:08.9
13.
114
Tiffany Cole
Female
Female 20-29
345AC
0:12:14.5
14.
120
Michael Michelin
Male
Male 12-14
Mustangs
0:12:32.3
15.
41
Laura Hicks
Female
Female 30-39
345AC
0:12:32.9
16.
48
Ava Hider
Female
Female 15-19
345AC
0:12:34.9
17.
67
Phillip Thompson
Male
Male 30-39
345AC
0:12:47.0
18.
83
Cullain Lynch
Male
Male 12-14
345AC
0:12:52.9
19.
300
Tom Gammage
Male
Male 50-59
Hash
0:12:56.4
20.
30
Javier Perez
Male
Male 30-39
345AC
0:13:09.3
21.
12
Wes Heistand
Male
Male 30-39
0:13:15.7
22.
68
Everett Brvnekreef
Male
Male 60-69
0:13:21.1
23.
123
Piotr Sokoluk
Male
Male 40-49
0:13:28.9
24.
111
Martin Davies
Male
Male 40-49
0:13:33.4
25.
186
Colm Dawson
Male
Male 30-39
0:13:38.2
26.
52
David McIntyre
Male
Male 50-59
0:13:45.3
27.
64
Amber Myrie
Female
Female 20-29
0:13:51.5
28.
133
Emily Harrison
Female
Female 40-49
0:14:06.5
29.
36
Melanie Johnson
Female
Female 40-49
Movers
0:14:07.6
30.
180
Luke Dodson
Male
Male Under 12
0:14:08.1
31.
130
Jennifer Coleman
Female
Female 40-49
0:14:08.9
32.
86
Gill Gordon
Female
Female 40-49
345AC
0:14:17.5
33.
116
Stewart McIver
Male
Male 20-29
0:14:19.9
34.
75
Breannach Lynch
Male
Male 12-14
345AC
0:14:23.1
35.
161
Jordan Wright
Male
Male 12-14
0:14:26.6
36.
171
Cattrell Ellis
Male
Male 20-29
0:14:30.3
37.
169
Pierre-Louis Sokohl
Male
Male 15-19
345AC
0:14:33.0
38.
80
Eric Cronier
Male
Male 50-59
0:14:35.1
39.
127
Robert Powell
Male
Male 50-59
345AC
0:14:42.3
40.
57
Kate Franklin
Female
Female 40-49
0:14:42.4
41.
121
Shane Delaney
Male
Male 30-39
345AC
0:14:44.2
42.
104
Mike Green
Male
Male 30-39
0:14:51.0
43.
10
Max Obrist
Male
Male 60-69
0:14:52.1
44.
119
Nicolette McIver
Female
Female 20-29
0:14:53.8
45.
185
Isabella McGeough
Female
Female 12-14
345AC
0:14:57.1
46.
76
Doireann Lynch
Female
Female Under 12
345AC
0:14:57.3
47.
170
Fernando Soler
Male
Male 20-29
0:15:05.1
48.
93
John Loebell
Male
Male 60-69
0:15:10.4
49.
298
Jordan Johnson
Male
Male 15-19
0:15:15.3
50.
296
Jaden McCoy
Male
Male 12-14
0:15:21.2
51.
125
Davontè Howell
Male
Male 12-14
Mustangs
0:15:24.5
52.
90
Suzanne Sadlier
Female
Female 30-39
0:15:26.8
53.
5
Aaliyannah Anderson
Female
Female 12-14
Mustangs
0:15:28.9
54.
137
Thomas Penner
Male
Male 12-14
0:15:53.5
55.
173
Craig Bodden
Male
Male 20-29
Deloitte
0:15:59.3
56.
166
Steven Stewart
Male
Male 30-39
0:16:06.0
57.
159
Errol Smith Jr
Male
Male 15-19
0:16:13.8
58.
92
Daniela Campbell
Female
Female Under 12
Mustangs
0:16:18.2
59.
160
Errol Smith Sr
Male
Male 40-49
0:16:20.6
60.
143
Ben Tonner
Male
Male 40-49
0:16:21.6
61.
88
Manuela Alves
Female
Female 50-59
0:16:25.4
62.
115
Alex Davies
Male
Male Under 12
0:16:40.2
63.
28
Laura Connolly
Female
Female 40-49
0:16:41.9
64.
151
Dumi Jonas
Male
Male 30-39
0:16:42.8
65.
66
James Ehman
Male
Male 50-59
0:16:52.7
66.
63
Maria Leonce
Female
Female 50-59
0:16:57.8
67.
108
Micah Leon
Female
Female 12-14
Mustangs
0:16:58.9
68.
2
Mick Whyte
Male
Male 40-49
0:17:02.7
69.
32
Carol McKenzie
Female
Female 40-49
0:17:13.3
70.
27
Richard Jones
Male
Male 40-49
0:17:14.6
71.
58
Owen Franklin
Male
Male Under 12
0:17:16.2
72.
138
Mike Penner
Male
Male 50-59
0:17:26.0
73.
190
Jamie Blake
Female
Female 40-49
0:17:35.7
74.
174
Gary Redfern
Male
Male 40-49
Hash
0:17:51.8
75.
40
Roger Davies
Male
Male 70+
Hash
0:17:52.5
76.
183
Rianna Rankin
Female
Female 12-14
0:18:11.7
77.
144
Reagan Jacques
Male
Male Under 12
Mustangs
0:18:25.0
78.
19
Carlos de Serpa Pimentel
Male
Male 50-59
0:18:32.0
79.
31
Caroline Courtis
Female
Female 60-69
0:18:36.1
80.
182
Tristan Relly
Male
Male 40-49
Deloitte
0:18:43.5
81.
54
Rodger Yeomans
Male
Male 70+
Hash
0:18:46.0
82.
74
Dualtach Lynch
Male
Male Under 12
0:18:54.1
83.
124
Samantha Sokoluk
Female
Female 20-29
0:18:55.6
84.
132
Yvonne Pemberton
Female
Female 50-59
0:18:59.8
85.
153
Gabriela Zilio
Female
Female 40-49
0:19:18.6
86.
162
Deandra Bigby
Female
Female Under 12
0:19:20.3
87.
85
Madalena Alves
Female
Female 20-29
0:19:28.7
88.
188
Granville Williams
Male
Male 40-49
0:19:38.6
89.
79
Kumi Morris
Female
Female 12-14
Mustangs
0:19:39.8
90.
97
Alex Owen
Female
Female 12-14
0:19:44.6
91.
99
Jim Owen
Male
Male 40-49
0:19:44.8
92.
164
Tamisha Edwards
Female
Female 30-39
0:19:45.1
93.
179
Matthew Dodson
Male
Male Under 12
0:19:45.4
94.
181
Alyssa Dodson
Female
Female 40-49
0:19:45.8
95.
50
Kevin Poole
Male
Male 50-59
0:20:03.3
96.
81
David Bodden
Male
Male 20-29
0:20:06.8
97.
87
Nickcoy Stewart
Male
Male 12-14
Mustangs
0:20:12.6
98.
112
Zinca Lan
Female
Female 30-39
0:20:30.0
99.
9
Marita Superville
Female
Female 40-49
345AC
0:20:32.9
100.
89
Krystal Campbell
Female
Female Under 12
Mustangs
0:20:52.9
101.
33
Claudina Morgan
Female
Female 15-19
Mustangs
0:21:08.3
102.
135
Paula Swanton
Female
Female 30-39
0:21:09.6
103.
56
Zein Bown
Female
Female 40-49
0:21:25.7
104.
94
Lisa Broadbridge
Female
Female 50-59
0:21:36.0
105.
51
Pelia Slater
Female
Female 50-59
0:21:41.6
106.
72
Robin Davies
Male
Male 50-59
0:21:42.8
107.
158
Shardene Bent
Female
Female 40-49
0:21:43.6
108.
22
Elysia Murray
Female
Female 40-49
0:21:47.7
109.
140
Kirsten Penner
Female
Female 50-59
0:21:50.0
110.
154
Jouri Ebanks
Male
Male 15-19
Mustangs
0:21:56.8
111.
297
Margot Richardson
Female
Female 30-39
0:22:19.3
112.
163
Imala Edwards
Female
Female Under 12
0:22:21.4
113.
100
Ceri Davies
Female
Female 50-59
0:22:30.8
114.
59
Sophia Franklin
Female
Female 12-14
0:22:52.1
115.
105
Alicia Hansraj
Female
Female 30-39
0:23:10.4
116.
18
Amelia de Serpa Pimentel
Female
Female 15-19
0:23:21.9
117.
110
Annick Pasquali
Female
Female 50-59
0:23:31.3
118.
152
Helen Wright
Female
Female 20-29
0:23:39.7
119.
45
Sarah Godfrey
Female
Female 50-59
345AC
0:23:52.5
120.
184
Donette Brown-Copeland
Female
Female 30-39
0:24:04.8
121.
157
Danielle Hennings
Female
Female 20-29
0:24:06.2
122.
73
Danann Lynch
Male
Male Under 12
345AC
0:24:07.7
123.
71
Sinead Lynch
Female
Female 40-49
345AC
0:24:15.4
124.
103
Nickarie Stewart
Male
Male Under 12
Mustangs
0:24:32.8
125.
4
Sol Whyte
Male
Male 12-14
345AC
0:24:50.2
126.
167
Thelma Badal
Female
Female 40-49
0:24:54.2
127.
3
Millie Whyte
Female
Female Under 12
345AC
0:25:02.0
128.
172
Bonnie Finnigan
Female
Female 30-39
0:25:07.2
129.
168
Gaela Fitzgibbons
Female
Female 40-49
0:25:10.9
130.
24
Fiona Pimentel
Female
Female 50-59
0:25:12.6
131.
98
Anna Owen
Female
Female 12-14
0:25:34.3
132.
96
Amelia Thomas
Female
Female 12-14
0:25:37.8
133.
91
Elaine Loebell
Female
Female 60-69
0:26:17.0
134.
1
Fran General
Female
Female 50-59
0:27:27.7
135.
178
Rachell Pascal
Female
Female 15-19
Mustangs
0:28:11.9
136.
147
Joshua Clarke
Male
Male 12-14
0:29:08.0
137.
189
Racquel Williams
Female
Female 40-49
0:30:08.3
138.
62
Melanie Ebanks-Jackson
Female
Female 40-49
0:30:41.2
139.
29
Cira Olmo
Female
Female 40-49
0:30:52.1
140.
191
Jacob Kinghorn
Male
Male Under 12
0:31:11.8
141.
37
Fabio Andreazzci
Male
Male 40-49
0:31:31.2
142.
38
Chester Canizares
Male
Male 30-39
0:31:31.4
143.
146
Anna Clarke
Female
Female 40-49
0:32:29.9
144.
148
Gizeal Wright
Female
Female 12-14
0:32:30.2
145.
17
Jeanne Durant
Female
Female 60-69
0:32:58.1
146.
177
Sydney Coleman
Male
Male 70+
0:33:10.4
147.
165
Hollie Coleman
Female
Female 20-29
0:33:11.0
148.
122
Joanne Delaney
Female
Female 40-49
0:34:12.6
149.
175
Nicholay Robinson
Male
Male Under 12
0:34:56.3
150.
176
Daffin Achbold
Male
Male 20-29
0:35:00.3
Strollers
1.
118
Greg Meaker
Male
Male 30-39
0:13:09.4
2.
145
Luke Almond
Male
Male 30-39
0:14:27.9
3.
187
Maria Blanford
Female
Female 40-49
0:20:23.8
4.
61
David Jackson
Male
Male 40-49
0:29:58.6