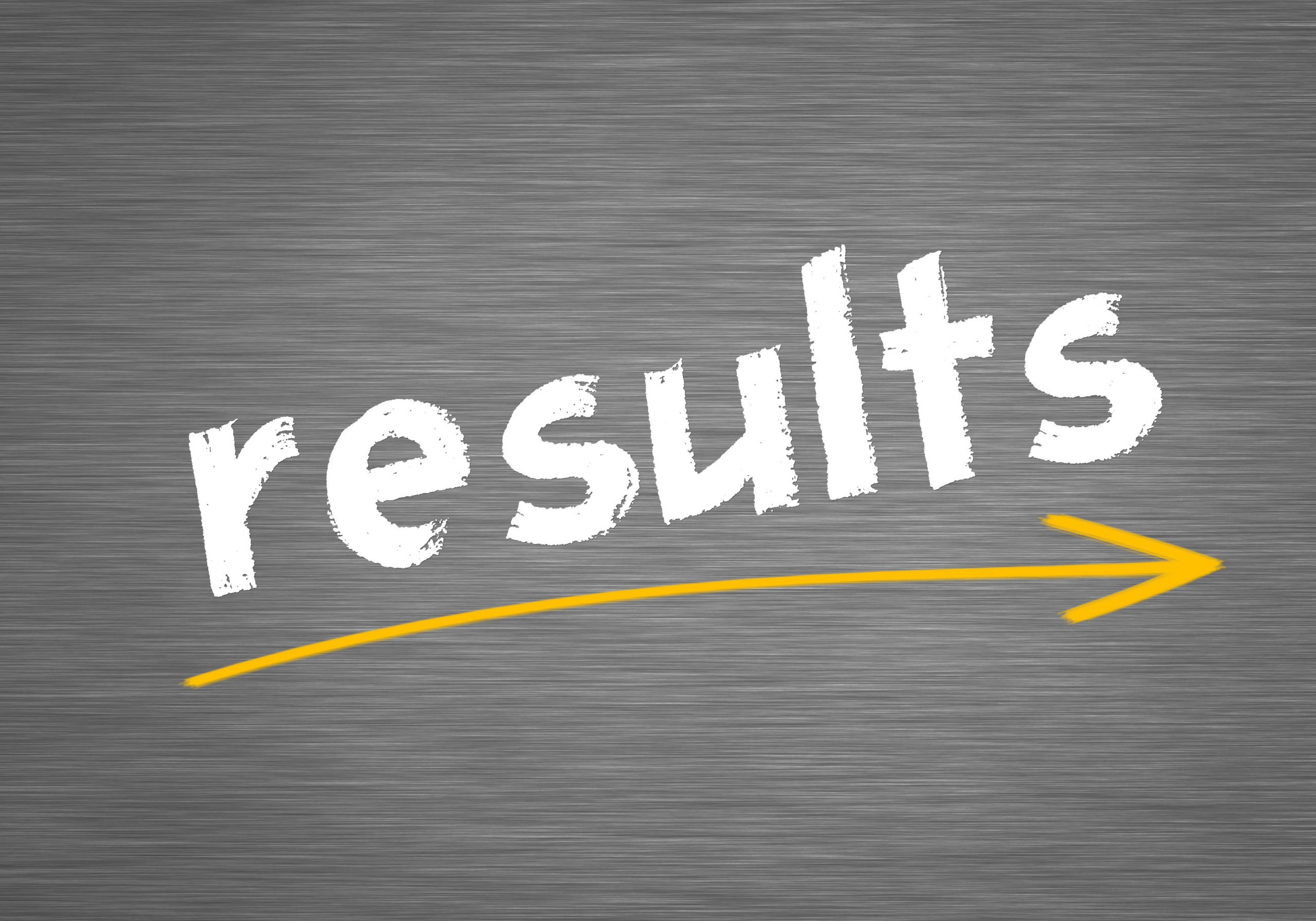 Overnight rain left an overcast and breezy morning which was much appreciated by those who were up before the roosters and ready to run the 30km route, and those who were breaking the distance into 3 legs of 10k each. As we had moved the start and finishlines, this year was the first time we were running the course in a clockwise direction.
Leg 1 – Runners started on Queens Highway next to Fosters supermarket and headed towards Tukka, passing through to Gun Bay, then through East End, where the first water stop (Daryl and Dana Rankine) was located opposite John McLean Drive. Leg one continued along Austin Connolly Drive passing the Blow Holes where the first 10k (6.2 miles) was completed, the checkpoint being manned by Marcelo Magalhaes and Ronaldo Custodio.
So, on to the race itself. Right from the start it was last year's winner Abraham Whittaker who wanted to prove 2018 was no fluke and he set the pace whilst the other runners backed off a little and allowed him to do his thing. By the end of Leg 1, Abraham was the first solo runner passing in 41:25 and well ahead of the next runner Jay Harihar (45:04). Hugh Anderson and Graham Blyth crossed 10k together in 45:51 with Conrad Proud a further 16 seconds behind. In the Ladies race Martine Fitzgerald was first past in 53:44 with Charlotte Cloette next in 54:21. Pam Abbott was third through in 56:26.
In the 10-10-10 relay, James Crooks (345 AC A-Team) was clear of the rest and through in 40:46. Abraham was also leg 1 runner for 345 AC Ace Squad who were next through with Barry Phelan (Mover for Life Inspiration) third though. Laura Hicks (345 AC MDR Gurls) was first female in 46:07.
Leg 2 – The relay runners handed over the baton to Leg 2 runners whilst the 30k runners continued through. Leg 2 headed in the direction of Bodden Town. Another Water stop (Rosa Ritch) around 13.7k would have been welcomed before runners turned right up Frank Sound Road. Passing the school where Ashley McLean owned the 17k water stop and continued for 3k to the 20k checkpoint when leg 2 ended and of course the leg 3 runners began. Marita Superville and Theo Kelly controlled this checkpoint.
Abraham continued his dominance and although Theo confirmed he did pass through the checkpoint, for some reason his chip did not record and we do not know his split. Graham had the official quickest leg 2 in 44:51, which was a minute quicker than leg his first leg. Conrad also took a minute of his first leg time as he went through in 45:01 for leg 2. Hugh Anderson's first two legs were virtually the same keeping them him in contention. Martine extended her lead in the ladies race with Charlotte keeping fairly close order in second with Pam still in third.
The quickest Leg 2 was Levy Superville (39:55) who was the person to break 40 minutes in any leg today and extended the lead of 345AC A-Team. The second quickest time was Tiffany Cole (41:59) who not only extended the lead for 345AC Gurls, but broke her own leg 2 course record. Brandon Dale (Easier Said than Run) had a decent run in 43:24. Not sure what happened with Paul Williams handover to Winston Sobers but the baton did not record so am unable to confirm their splits, although they were very much in contention.
Leg 3 – the course continued up Frank Sound Road and turned right to Queens Highway and grateful the water stops were much closer together thanks to help from Pat McCallum, Mike and Sarah Godfrey, Yendy Gonzales Antanika Ebanks, Lindsay Blair and other members of the Cayman Islands Cadet Corps who also assisted as the race safety marshals and mush appreciation goes to Major Levy and his team of eager volunteers. The last leg is often the toughest as it is hotter and this morning runners were pushing into a strong head wind, so no records expected on the last leg today. Finishline assistance from Zayda Rankine and Michelle Bodden.
No problems for Abraham (2:11:50) who not only won by 4 minutes, he smashed his time from 2018 by almost 5 minutes. Very impressively, Conrad continued to run quicker and at first glance I believe he is the only runner to have ran faster each 10k, which confirms he paced his run perfectly as he came home in 2:15:54, a time that would have won last year. Graham found the last leg a bit tougher going but held on for third place in 2:19:45. Martine, Charlotte and Pam maintained their places in the ladies race for first to third respectively.
In the team race, Juan Pablo Valerio had the fastest time for 345AC A-Team as each of this team had the quickest run of each leg and easily won in 2:03:42. Second fastest Leg 3 was Wyatt Bodden for 345AC Ace Squad (44:04) but not able put his team on the podium as he came in fourth although it was close for 2nd to 4th as Easier Said than Run were second thanks to Tom Cowling (45:58) and Winston brought home Inspiration for third spot.
Ava Hider moved 345AC Gurls further ahead as they romped home in 2:19:09, which breaks their own course record from 2018 so well done to Laura, Tiffany and Ava. Next all-female team was Movers Conquerers (Mercyline Chemutai, Megan Webb-Sanders and Melanie Johnson). The Ivory Coasters were third place so well done to Angeline Li-Laing, Catherine Clarke and Peeta Sandhu. The Ivory Coasters were also third corporate team as they all work at Smiles Dentist. Intertrust (Vikram Dookhy, Leon Rhule and Brian Eden) were second whilst Bacaro Restaurant employees were first corporate team.
Adam Godfrey and Charlotte Kerr won the 5k so well done to them. The full results are detailed below. Thanks as always to the sponsor KRyS Global with support from Morritts and CayBrew (Red Bull and water). Huge thanks to all those who volunteered and I have mentioned many above – apologies to anyone I missed, but you can give yourself a pat on the back.
KRyS Global 30k Solo Run 2019 Results
Place
Bib
Name
AG
AG Place
Sex Place
Time
Ave 1k Pace
Leg1
Leg2
Leg3
Club
1
138
Abraham Whittaker
M20-29
1
1
2:11:50.13
4:23
41:25.12
345 AC
2
287
Conrad Proud
M40-49
1
2
2:15:54.46
4:31
46:08.33
45:01.78
44:44.36
345 AC
3
190
Graham Blyth
M30-39
1
3
2:19:45.40
4:39
45:52.38
44:51.97
49:01.06
4
195
Hugh Anderson
M30-39
2
4
2:21:42.82
4:43
45:51.73
45:55.72
49:55.37
5
292
Jay Harihar
M30-39
3
5
2:37:57.46
5:15
45:04.18
52:59.18
59:54.10
6
180
Mark Reed
M40-49
2
6
2:38:26.08
5:16
51:32.97
52:45.28
54:07.84
345 AC
7
178
Mike Kenna
M40-49
3
7
2:44:57.31
5:29
49:28.01
54:05.18
1:01:24.13
8
285
Josh Weaver
M19>
1
8
2:48:02.46
5:36
52:49.48
56:45.58
58:27.42
345 AC
9
296
Martene Fitzgerald
F30-39
1
1
2:48:39.21
5:37
53:44.59
55:58.74
58:55.89
10
175
Warren Keens
M50+
1
9
2:51:34.51
5:43
54:21.77
57:20.46
59:52.29
11
179
Charlotte Cloete
F30-39
2
2
2:51:34.51
5:43
54:21.91
57:20.26
59:52.36
12
191
Rogerio Pitta
M30-39
4
10
3:01:50.45
6:03
56:15.09
58:28.85
1:07:06.51
13
284
Piotr Sokoluk
M40-49
4
11
3:03:30.97
6:07
1:00:53.26
1:01:25.83
1:01:11.90
14
193
Pam Abbott
F30-39
3
3
3:04:51.25
6:09
56:26.94
1:01:03.59
1:07:20.73
15
139
Paul Schreiner
M40-49
5
12
3:04:51.62
6:09
56:27.02
1:01:03.42
1:07:21.18
16
187
Scott Strickland
M30-39
5
13
3:07:53.57
6:15
56:51.64
1:01:44.77
1:09:17.17
17
196
George Jack
M50+
2
14
3:11:39.68
6:23
54:55.73
59:21.60
1:17:22.35
18
181
Simon Artuch
M50+
3
15
3:18:51.44
6:37
58:34.14
1:02:41.23
1:17:36.08
19
293
Mark Miranda
M30-39
6
16
3:23:46.48
6:47
59:13.83
1:05:33.56
1:18:59.10
20
182
Evert Brunekreef
M50+
4
17
3:25:33.89
6:51
54:59.45
1:11:58.54
1:18:35.91
21
176
Denis Olarou
M30-39
7
18
3:25:34.00
6:51
1:07:58.92
1:10:27.38
1:07:07.70
22
185
Jose Contreras
M30-39
8
19
3:30:40.54
7:01
59:10.70
1:08:52.58
1:22:37.28
23
183
Robyn Larkin
F40-49
1
4
3:33:27.20
7:06
1:01:13.13
1:09:17.71
1:22:56.36
24
220
Sharmin Durant
F30-39
4
5
3:35:44.02
7:11
1:04:36.23
1:09:28.66
1:21:39.13
25
192
May Naz
F30-39
5
6
3:38:27.71
7:16
1:03:58.82
1:10:59.22
1:23:29.68
26
198
Maria Leonce
F50+
1
7
3:41:22.35
7:22
1:01:46.86
1:14:14.73
1:25:20.77
27
288
Lenin Perumalsamy
M40-49
6
20
3:47:12.02
7:34
1:02:46.70
1:12:40.37
1:31:44.96
28
186
Michelle Veldhoven
F30-39
6
8
3:48:00.83
7:36
1:05:45.99
1:15:39.35
1:26:35.50
29
194
Heather Francis
F40-49
2
9
3:48:46.11
7:37
1:00:49.88
1:23:09.41
1:24:46.83
30
184
Yensi Contreras
F30-39
7
10
3:48:59.71
7:37
1:07:45.23
1:20:04.69
1:21:09.80
31
289
James Robinson
M20-29
2
21
3:51:19.61
7:42
1:06:22.34
1:13:27.61
1:31:29.67
32
140
Carol Mckenzie
F40-49
3
11
3:53:21.13
7:46
58:23.03
1:15:57.71
1:39:00.40
33
200
Claire Murray
F20-29
1
12
4:05:20.62
8:10
1:04:39.20
1:23:12.15
1:37:29.27
34
174
Anna Mcallister
F40-49
4
13
4:14:43.89
8:29
1:09:59.07
1:28:29.05
1:36:15.78
35
199
Shena Ebanks
F30-39
8
14
4:20:40.42
8:41
1:13:14.26
1:27:53.01
1:39:33.17
36
177
Patricia Muschette
F40-49
5
15
4:22:51.83
8:45
1:10:50.21
1:34:58.72
1:37:02.91
37
188
Claire Deeny
F30-39
9
16
4:26:24.46
8:52
1:16:44.66
1:32:05.54
1:37:34.27
38
197
Celia Hydes
F40-49
6
17
4:28:38.39
8:57
1:15:44.45
1:33:04.78
1:39:49.17
39
189
Maria Blandford
F40-49
7
18
4:42:23.93
9:24
1:15:47.93
1:40:03.49
1:46:32.51
40
283
Samantha Sokoluk
F20-29
2
19
4:54:47.21
9:49
1:22:38.39
1:31:52.69
2:00:16.14
DNS
286
Tony Mendez
M40-49
*
*
DNS
0:00
Halloween 10-10-10 Relay 2019 Results
1
70
345ac A-Team
*
1
2:03:42.97
4:07
40:46.08
39:55.00
43:01.90
Open
2
69
Easier Said Than Run
*
2
2:14:01.90
4:28
44:39.54
43:24.05
45:58.32
Open
3
63
Movers For Life Inspiration
*
3
2:15:45.78
4:31
42:06.60
Open
4
55
345ac Ace Squad
*
4
2:16:53.97
4:33
41:25.44
51:23.92
44:04.62
Open
5
76
345 Ac Mdr Gurls
*
1
2:19:09.69
4:38
46:07.17
41:59.54
51:02.99
All-Female
6
71
Wnrc 1
*
5
2:21:56.17
4:43
52:12.26
44:42.37
45:01.55
Open
7
59
Goose Bumps
*
6
2:27:57.19
4:55
49:28.09
50:25.25
48:03.85
Open
8
68
Bacaro
*
7
2:32:40.30
5:05
54:51.59
44:26.59
53:22.13
Corporate
9
56
Movers For Life Conquerers
*
2
2:35:06.67
5:10
48:59.99
50:26.35
55:40.33
All-Female
10
77
Movers For Life Motivators
*
8
2:35:12.67
5:10
44:11.47
53:27.86
57:33.35
Open
11
73
345ac Plus A Jock
*
9
2:41:12.61
5:22
57:14.69
53:27.92
50:30.01
Open
12
72
Movers For Life Kenya
*
10
2:52:35.69
5:45
57:53.63
54:46.15
59:55.92
Open
13
61
Intertrust Pacers
*
11
2:57:48.08
5:55
53:00.62
1:01:42.30
1:03:05.16
Corporate
14
67
Two Canucks And Yank
*
12
3:03:11.40
6:06
56:51.58
1:10:56.30
55:23.52
Open
15
65
Movers For Life Referees
*
13
3:05:40.65
6:11
58:57.87
1:09:51.40
56:51.39
Open
16
80
Ivory Coasters
*
3
3:11:31.51
6:23
1:01:23.77
1:00:08.74
1:09:59.00
Corporate
17
64
Movers For Life Espanol
*
4
3:14:04.34
6:28
1:02:20.57
1:02:52.73
1:08:51.04
All-Female
18
66
Relay It On Me
*
5
3:20:34.64
6:41
1:07:45.48
1:08:31.34
1:04:17.83
All-Female
19
79
The Sexy Hungarians
*
14
3:24:02.97
6:48
1:04:59.70
1:09:32.10
1:09:31.18
Open
20
57
Sole Survivors
*
15
3:24:56.93
6:49
1:09:59.32
1:18:12.24
56:45.37
Open
21
78
I've Got The Runs
*
16
3:29:41.38
6:59
1:06:22.65
1:22:33.52
1:00:45.22
Open
22
60
Gholish Spectrum
*
17
3:33:01.62
7:06
1:11:27.77
1:17:24.34
1:04:09.52
Open
23
75
Triple L
*
6
3:34:51.54
7:09
1:11:09.13
1:17:14.99
1:06:27.43
All-Female
24
74
Da Munensters
*
18
3:43:20.96
7:26
1:44:57.79
57:35.26
1:00:47.91
Open
25
62
Runners Delight
*
19
3:47:26.04
7:34
1:13:37.11
1:22:45.74
1:11:03.20
Open
26
58
Movers For Life Need For Speed
*
7
3:53:06.16
7:46
1:10:50.63
1:02:13.80
1:40:01.75
All-Female
DNS
81
Fartlekkers
*
*
DNS
0:00
Open
East End 5k 2019 Results
Place
Bib
Name
Time
ave 1k Pace
Sex Place
1
201
Adam Godfrey
23:43.67
4:44
1
2
315
Onyema Ugorji
25:12.77
5:02
2
3
202
Charlotte Kerr
25:17.11
5:03
1
4
297
Steve Ali
27:13.99
5:26
3
5
294
Adam Barrie
28:58.79
5:47
4
6
298
Steve Barrie
33:56.78
6:47
5
7
295
Fraser Barrie
35:19.87
7:03
6
8
291
Karla Lavigne
48:02.86
9:36
2
9
290
Julie Ashley
48:03.08
9:36
3
DNS
318
Jenesis Thomas
DNS
0:00
*
DNS
127
N.n. 127
DNS
0:00
*
DNS
299
James Murphy
DNS
0:00
*
DNS
316
Danny Kish
DNS
0:00
*
DNS
317
Danya Thomas
DNS
0:00
*