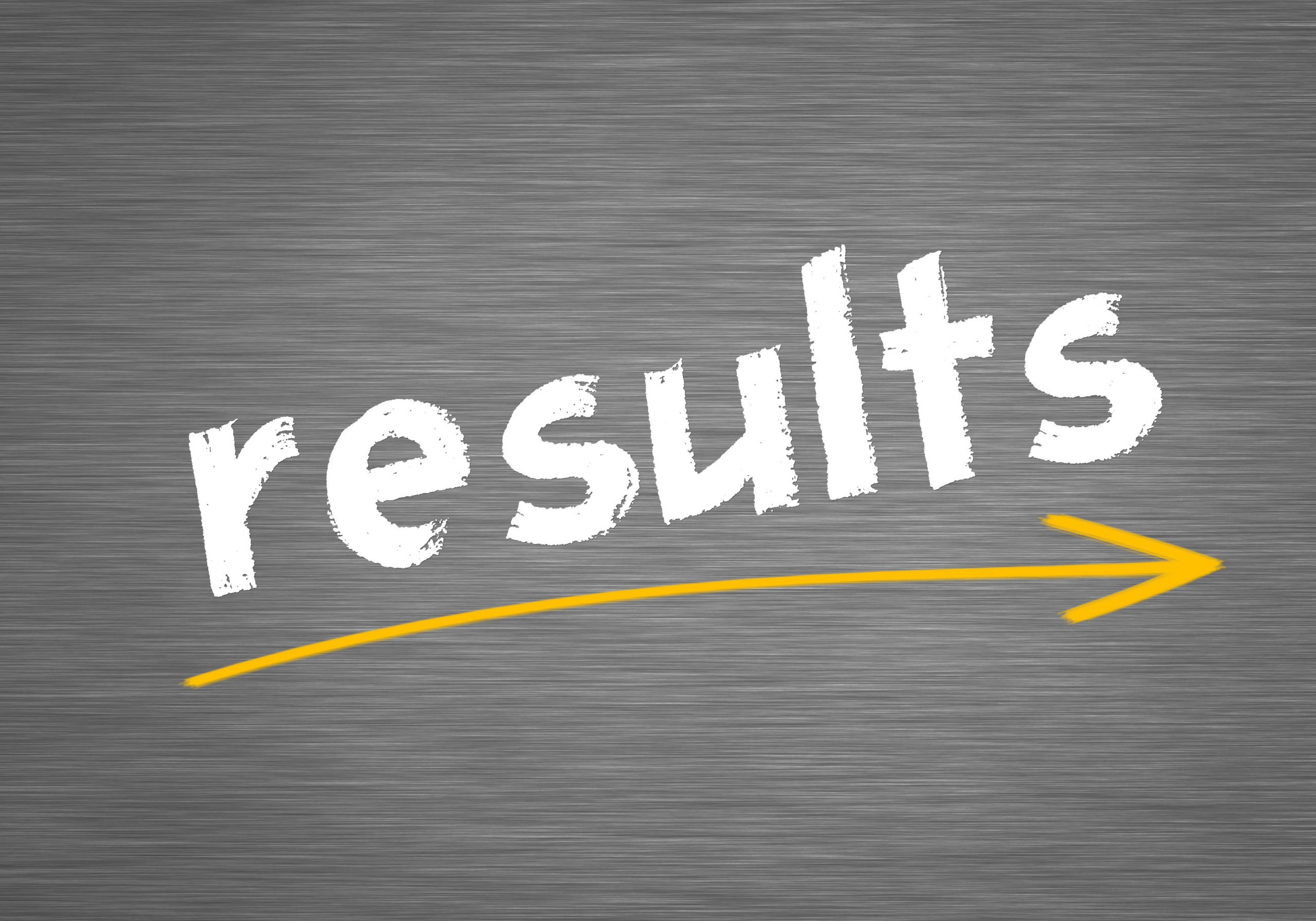 Excellent conditions this morning for the CUC 5k with cool temperatures and a gentle breeze seemed perfect for new personal best times, which was just as well as a number of the track stars were present in the hopes of boosting their confidence ahead of the Carfita trials next week, and a good performance today would be perfect timing.
The start-line looked good with the likes of Gregley Gayle, Wyatt Bodden, Levi Superville, Marius Acker and Juan Pablo Valerio looking fresh with Ava Hider hoping to defend the ladies title she won last year. The course had changed as it was a little long previously, so with gps devices the course was remeasured at least 4 times and was an accurate out-and-back 5k this year.
When it comes to helpers I am always the first person to thank volunteers for getting up early and giving their time for the good of others and if not for these people the races could not happen, and generally speaking they all do a great job as they did this morning. Unfortunately, the volunteers at the turn (Conch Point to Anderson Rd) did not appear to realise that their only responsibility was to point the leading runners in the right direction so they would not get lost and the chasing pack would follow suit; job done! That simple. However, I am advised by the leading runners that the volunteers at this location just stood there and did nothing to guide or direct the leaders and consequently they kept on going to Rev Blackman Road and into the abyss – race ruined. The next runners just followed suit and until one of the volunteers switched on and [I am informed] started to call them back, but it was too late for the leading runners who were out of ear shot and kept going. If there is one thing that grips my colon is someone who either has no idea what they are doing, or are so oblivious to their surroundings that their actions or lack thereof end up ruining a race. After all the excellent work done by the staff of CUC and the CIAA it just took one simple thing to mess it up. I don't know who you are and no doubt I will be unpopular for bringing this up, but come on, if you are going to get your backside out of bed and help, the least you can do is point runners in the right direction.
That said, the runners who were pointed in the right direction did not complain and quite unexpectedly it was Mike Beck who powered home in first place so well done to Mike. No doubt he will be looking for the volunteer to add him/her to his Christmas card list. Well done to Ava who won the ladies title again
Well done to all participants, especially those who ended running around 8-9k, and well done to CUCC/CIAA for organising a super fun event and hope to see y'all next year.
Full results below
Place
Bib
M/F Place
Name
Time
Pace
Club
1
584
1
Mike Beck
19:01.33
3:48
2
550
2
Jeromini Kimario
19:46.19
3:57
3
409
3
Enrico Carmassi
19:52.11
3:58
345AC
4
586
4
Jamie Hughes
20:17.97
4:03
5
532
5
Edward de Serpa Pimentel
20:35.92
4:07
6
485
1
Ava Hider
21:06.06
4:13
345AC
7
491
6
Luke Dodson
21:19.45
4:15
345AC
8
587
7
Daniel Bryer
21:48.46
4:21
9
564
8
Sean Leon
21:53.24
4:22
345AC
10
596
9
Marius Acker
21:53.36
4:22
345AC
11
562
10
Randy Andrew
22:00.94
4:24
345AC
12
592
11
Mohammad Alaidah
22:30.22
4:30
345AC
13
591
12
Marco Miranda
22:32.71
4:30
345AC
14
507
13
Ricky Crisontomo
22:40.70
4:32
15
504
14
Paul Pauly
23:13.62
4:38
16
457
15
Deepak Yadav
23:17.90
4:39
17
434
*
Lupo Andrea
23:18.50
4:39
18
585
16
Jeffrey Jakubiak
23:21.01
4:40
345AC
19
436
17
Jackson Thuo
23:34.90
4:42
20
558
2
Jennifer Coleman
23:50.22
4:46
21
466
18
Rah'shawn Gardner
23:54.34
4:46
22
439
19
Paul Njogu
23:59.04
4:47
23
433
20
Massimo Tirotta
24:00.65
4:48
24
408
21
Alex Martinez
24:20.00
4:52
25
445
22
Corey Miller
24:35.10
4:55
26
428
23
Jesus Rivas
24:49.85
4:57
27
582
24
Nish Vora
25:01.25
5:00
28
565
3
Emily Harrison
25:02.23
5:00
29
552
4
Genevieve Georgiades
25:04.95
5:00
30
590
25
Paul D'aloisio
25:10.03
5:02
31
399
26
Jim Chalmers
25:11.04
5:02
32
431
*
Bonfante Andrea
25:44.47
5:08
33
465
5
Sharmin Durant
25:49.34
5:09
345AC
34
572
6
Jhenie Corpuz
25:49.70
5:09
35
427
27
Julian Davidoff
25:58.95
5:11
36
410
28
Johnny Marcussen
26:08.80
5:13
37
535
29
Richard Hew
26:09.20
5:13
38
486
7
Maria Leonce
26:29.01
5:17
39
469
30
Lucas Christian
26:54.02
5:22
40
429
*
Radames Tognazzo
26:56.26
5:23
41
473
8
Carneth Thomas
27:19.93
5:27
42
500
31
Ephantus Thumbi
27:30.21
5:30
43
522
32
Alvin Calub
27:30.27
5:30
44
593
33
Paul Romelewski
27:39.53
5:31
45
580
34
Kurt Mckenzie
27:40.01
5:32
46
553
35
Marvin Gordon
27:47.73
5:33
47
581
9
Gemma Cowan
27:54.97
5:34
48
529
36
Roger Davies
28:48.09
5:45
49
541
10
Caroline Warnock-Smith
28:48.43
5:45
50
531
37
Raymond Stewart
29:05.33
5:49
51
561
11
Karan Andrew
29:05.53
5:49
345AC
52
598
38
Courvite Montana
29:27.02
5:53
53
490
12
Alyssa Dodson
29:31.56
5:54
345AC
54
489
39
Matthew Dodson
29:31.58
5:54
345AC
55
447
13
Aneike Wilson
29:33.65
5:54
56
430
40
Vico Testori
29:39.32
5:55
57
501
14
Elizabeth Thumbi
30:01.11
6:00
58
534
41
Carlos Pimentel
30:19.03
6:03
59
536
42
Ken Salcena
30:41.02
6:08
60
444
43
Daniel John
30:53.94
6:10
61
509
44
Elaine San Nicolas
30:54.37
6:10
62
551
45
Barry Yetton
31:14.23
6:14
63
495
15
Renee Ebanks
31:15.83
6:15
64
493
16
Richelle Ebanks
31:20.95
6:16
65
401
17
Sandra Rowe
31:27.66
6:17
66
516
46
Craig Tennyson
32:11.01
6:26
67
554
18
Pa Dawson
32:13.61
6:26
68
570
47
David Shibli
32:46.56
6:33
69
583
19
Annalisa Shibli
32:46.68
6:33
70
577
20
Marylyn Camargo
32:49.48
6:33
71
571
21
Josephine Linton
32:50.45
6:34
72
557
48
Juan Pablo Valerio
32:54.37
6:34
345AC
73
488
22
Celia Hydes
33:22.44
6:40
74
476
23
Marita Superville
33:35.42
6:43
345AC
75
513
49
Gregley Gayle
33:35.99
6:43
76
579
24
Elise Cimino
33:38.08
6:43
77
528
25
Lisa Broadbridge
33:47.91
6:45
78
475
50
Levi Superville
33:51.24
6:46
345AC
79
527
26
Elizabeth Weber
33:56.31
6:47
80
567
27
Corazon Fernandez
34:12.47
6:50
81
589
51
John Caballero
35:00.99
7:00
82
544
52
Randy Mellaneo
35:14.84
7:02
83
594
53
Shawn Myles
35:14.85
7:02
84
512
28
Urika Mcfield
36:01.32
7:12
85
530
29
Laura Willighan
36:14.04
7:14
86
575
54
Joshua Lewis
36:36.18
7:19
87
499
30
Heidi Anderson
36:38.64
7:19
88
498
31
Joyce Wangari Ndonye
37:19.50
7:27
89
595
55
Wesley Heistand
37:21.33
85:28
90
533
32
Fiona Pimentel
37:30.86
7:30
91
403
33
Lynn Joseil Parrocha
37:30.95
7:30
92
402
56
Emelson Principe
37:31.07
7:30
93
478
57
Wyatt Bodden
38:54.03
7:46
345AC
94
406
34
Maria Cocco
38:59.64
7:47
95
407
58
Piero Carmassi
39:00.34
7:48
96
566
35
Mara Navaroo
45:08.79
9:01
97
506
36
Raeanne Stewart
45:16.29
9:03
98
505
59
Tyler Stewart
45:16.83
9:03
99
458
60
Carlos Archibald
47:14.40
9:26
100
517
61
Sean Glidden
49:41.69
9:56
CUC 5k Walkers
1
510
1
Kenrick Webster
34:01.25
6:48
2
441
1
Luraine Dunkley
39:44.68
7:56
3
440
2
Yvette Haynes
41:47.54
8:21
4
477
3
Sarah Orrett
41:49.09
8:21
5
405
2
Matthew Ebanks
42:44.64
8:32
6
400
3
Desmond Graham
43:07.04
8:37
7
464
4
Georgiannaha Birch
43:07.04
8:37
8
578
5
Belinda Blessitt-Vincente
43:44.49
8:44
9
432
6
Ann Marie Webb
44:11.14
8:50
10
472
7
Veryll Seymour
44:17.27
8:51
11
502
4
Franz Manderson
44:18.87
8:51
12
354
*
Roberto Clemente
44:42.58
8:56
13
484
8
Joy Simpson
44:44.91
8:56
14
508
5
Tommy Ebanks
45:00.33
9:00
15
526
9
Charlotte Wright
45:41.16
9:08
16
451
6
Kevin Brandon
46:48.37
9:21
17
461
10
Judith Bennett
46:48.49
9:21
18
525
11
Heather Sherwin
46:57.17
9:23
19
524
12
Elaine Graham
46:57.35
9:23
20
437
13
Tamara Cohen
47:11.23
9:26
21
483
14
Corrine Ebanks
47:51.71
9:34
22
435
*
Fabio Andreazzoli
47:56.12
9:35
23
438
7
Sudhakar Manirajan
47:57.72
9:35
24
487
15
Maria Blandford
48:16.17
9:39
25
549
16
Lalira Young
48:36.98
9:43
26
460
17
Marilyn Jackson
48:37.07
9:43
27
521
18
Esnida Ebanks
48:48.05
9:45
28
481
19
Anna-Lise Wisdom
49:32.78
9:54
29
404
8
Hilton Wood
49:55.84
9:59
30
452
20
Suzanne St Thomas
50:05.89
10:01
31
449
9
Henry Smith
50:05.92
10:01
32
497
21
Britanny Powery
50:32.10
10:06
33
453
22
Romaine Edman
50:33.50
10:06
34
462
10
Joshua Ebanks
50:40.99
10:08
35
540
23
Adonza Harrison
51:07.92
10:13
36
518
24
Denise Clarke
51:35.43
10:19
37
480
25
Farrah Miller
52:29.80
10:29
38
463
26
Julie Brown
52:48.22
10:33
39
523
27
Julie Hunter
52:48.54
10:33
40
515
11
Sacha Tibbetts
52:58.76
10:35
41
514
28
Paige Smyth
52:59.23
10:35
42
573
29
Melissa Maize
53:14.70
10:38
43
448
30
Stephanie Rattan
53:22.28
10:40
44
545
31
Wendy Mellaneo
53:40.69
10:44
45
597
32
Tabitha M'goo
54:03.52
10:48
46
459
33
Sharla Powery
54:09.84
10:49
47
468
34
Kimberly Voaden
54:09.90
10:49
48
446
35
Aimee Gilman
54:10.44
10:50
49
511
36
Brittany Rose
54:19.67
10:51
50
547
37
Claire Stafford
54:33.07
10:54
51
548
38
Kimberley Kerglake
54:33.66
10:54
52
546
39
Giovanna Stafford
54:34.60
10:54
53
543
12
Geddes Hislop
56:32.57
11:18
54
542
40
Suzette Hislop
56:33.51
11:18
55
492
41
Lise Corbin
56:53.27
11:22
56
494
13
Omari Corbin
56:53.58
11:22
57
556
42
Lorita Lawrence
56:55.28
11:23
58
555
14
Lewey Ebanks
56:56.98
11:23
59
539
43
Dionne Nmai
56:59.99
11:23
60
537
44
Markita Ebanks
57:02.03
11:24
61
455
45
Julie Kandler
57:53.00
11:34
62
456
46
Breana Welds
57:53.02
11:34
63
454
47
Finita Ebanks
57:53.09
11:34
64
442
48
Rose Kasyoka
58:55.70
11:47
65
443
49
Tabitha M'goo
58:56.62
11:47
66
559
15
Spencer Turner
59:00.15
11:48
67
576
50
Julea Lewis
59:10.35
86:18
68
479
51
Mariah Webb
59:19.27
11:51
69
474
52
Cassandra Bodden
1:01:01.27
12:12
70
467
53
Courtney Yates
1:01:01.47
12:12
71
538
54
Katheryn Whittaker
1:01:54.23
12:22
72
563
55
Natalie Baldwin
1:01:54.40
12:22
73
560
16
Brad Baldwin
1:01:55.24
12:23
74
520
56
Sadie Jurgens
1:03:45.49
12:45
75
482
57
Jodie Ebanks
1:03:46.30
12:45
76
471
58
Shari Smith
1:06:00.37
13:12
77
470
59
Erlita Ebanks
1:06:09.11
13:13
78
569
17
Sylvester Coleman
1:10:49.02
14:09
79
568
60
Estefamia Coleman
1:10:49.74
14:09
80
599
61
Debra Bodden
1:11:24.41
14:16
81
604
62
Neisha Powell
1:11:25.66
14:17
82
496
*
Samuel Kanyi
1:27:32.60