Battle of the Bridges 2021
October 31 @ 5:00 am

-

7:30 am
|
$15 – $35
Event Navigation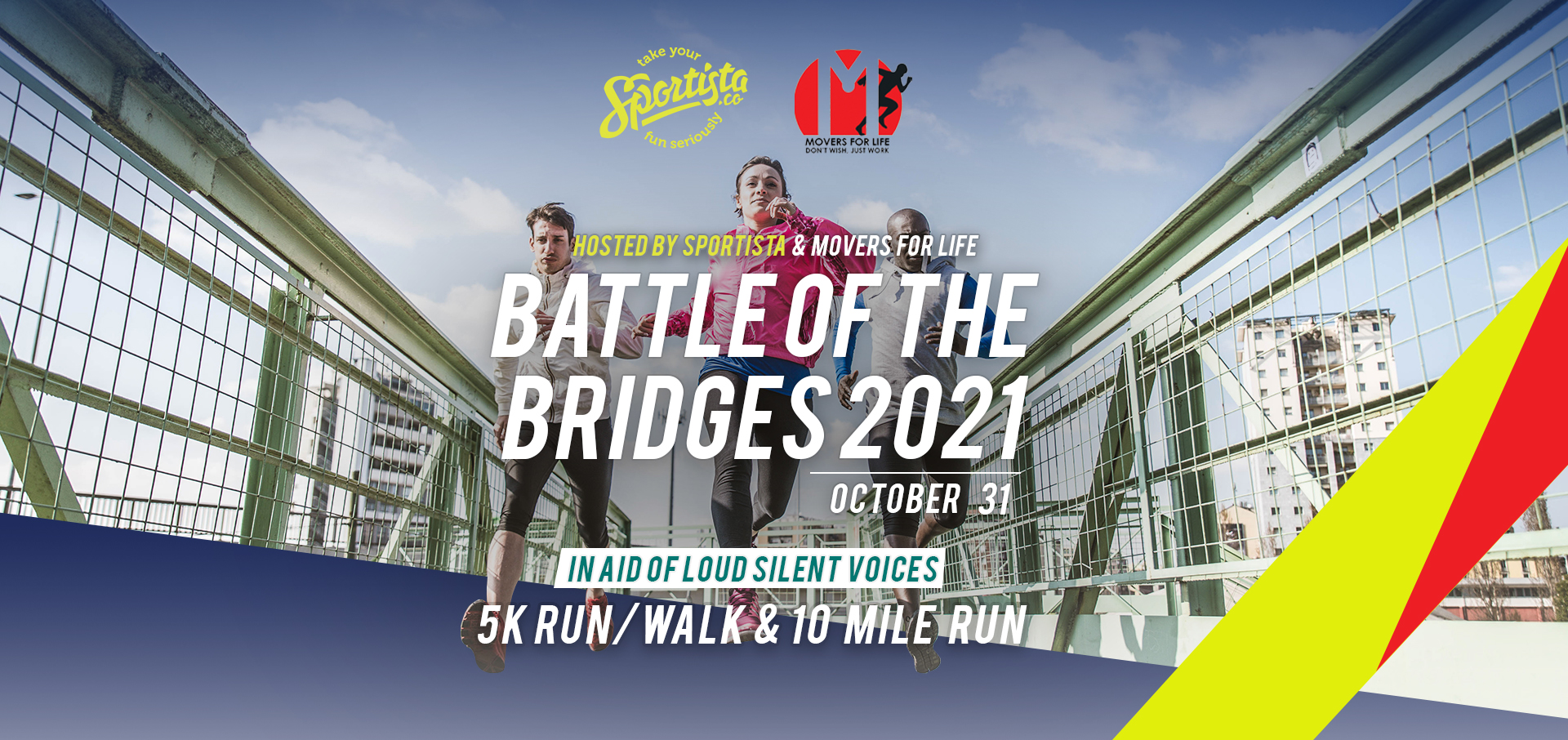 Sportista & Movers For Life presents "Battle of the Bridges 2021" on October 31, 2021, as a grand fundraiser for LOUD Silent Voices "LSV" and part proceeds for Movers For Life, both nonprofit charities in the Cayman Islands. This event will represent a creative and exciting 5K run/walk and a challenging 10 mile run which will take participants over all the major bridges in the Cayman Islands. This event is for everyone, both the fun walker & runner and the athlete preparing for the Cayman Islands Marathon in December.  Special attributes: 5K (6 bridge climbs), 10 Mile run (10 bridge climbs).
Voluntary contributions to the cause can be made to CNB: A/C 01256199, a/c name Movers For Life. Please note the contributor's name and "Battle of the Bridges 2021" in the description.
This is a timed event and will provide the opportunity for numerous prizes and awards for participants.
Anyone registered before Sept 30th will be entered into a draw for a $250 supermarket voucher.
Details
One Nexus Way, Camana Bay, Start by Sportista,
5k Run/Walk
10 Mile Run
7:15 am Race Category Awards & Giveaways
Participants will receive a complimentary T or Tank shirt while supplies last.
Entrance Fees:
5K Walk/Run (Up to 17) ~ CI$15
5K Walk/Run Adult (Age 18+) ~ $25
10 Mile Run ~ $35 ( Cut of time for this 10 mile run is 1.50 hours)
— PLEASE READ THE WAIVER BEFORE REGISTERING—
Timed Race Category Titles for the 5K & 10M:
Overall winners
1st, 2ndand 3rd overall M/F runners
Age-groups winners M/F -1-3rd winners
11-17
18-29
30-39
40-49
50+
For registrations forms for large groups or offices please email: [email protected]moversforlife.ky
For More Information Contact Movers For Life
[email protected] | 345-926-6321 | www.moversforlife.ky
Timed Event?
All 10mile (runners only) participants will be timed.

The 5k distance – Only runners will be timed.  ONCE YOU SELECT THE RUN OPTION YOU WILL BE RECEIVE A BIB TO BE TIMED.

Water Stops?
Water will be available throughout the course and at the finish line. Enjoy REFRESHMENTS and more at the finish line!
Dog Friendly?
Yes. Participants may bring well-behaved dogs; they must be on a leash at all times
Websites:
 https://www.moversforlife.ky & www.sportista.co